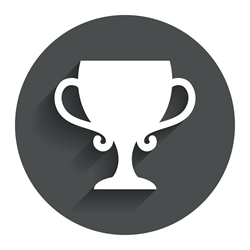 I am so excited that GetUWired has two clients in the 2015 Infusionsoft Small Business ICON competition. It makes us proud to know that our work helped them get there. -- Lee Goff, GetUWired CEO
(PRWEB) February 26, 2015
GetUWired is honored to announce that two of its clients, Kooler Ice and Tyler New Media, have been chosen for the 2015 Infusionsoft Small Business ICON competition.
Kooler Ice was awarded the "Best in Class" award for Direct Sales. Tyler New Media is one of three finalists in the running for the Infusionsoft Small Business ICON grand prize.
What is the 2015 Infusionsoft Small Business ICON competition?
Every year, Infusionsoft hosts the Small Business ICON competition to honor entrepreneurs who use Infusionsoft in new and innovative ways for their businesses.
The Infusionsoft Small Business ICON event is a three-day gathering of entrepreneurs, business owners, thought leaders and industry experts. More than 4,000 guests are expected to attend this event to take part in its networking events, educational tracks, keynote speakers and more.
This year's ICON event will be held at the Phoenix Convention Center in Phoenix, Ariz. from March 31 to April 2.
Prizes
As a finalist for the grand prize, Tyler New Media has the opportunity to win:

$10,000 to invest in the business
A one-day, all-expenses-paid consultation at Infusionsoft headquarters in Arizona
Private meetings with Infusionsoft CEO Clate Mask, Chief Marketing Officer Greg Head, and the executive team
Premium placement in the customer stories section of the Infusionsoft website
A 2015 Small Business ICON badge to use on marketing materials
As a "Best in Class" award winner, Kooler Ice will receive:
$1,000 to invest in the business
Exposure on the Infusionsoft blog
A "Best in Class" badge to use on marketing materials
GetUWired clients have a history of Infusionsoft Small Business ICON wins
Since 2012, several GetUWired clients have been honored at ICON as winners, keynote speakers and featured listings in the ICON playbook. Past winners include:
2014 Best in Class Customer Experience – Greg Harrelson of Century 21 Harrelson Group
2014 Best in Class CustomerHub – Chas Wilson of Master Networks
2013 Ultimate Marketer of the Year Honorable Mention – NoteFull
2012 Ultimate Marketer of the Year – Iron Tribe Fitness
GetUWired clients are regularly selected to speak at the conference and are featured in the breakout sessions. Last year, Shark Branding and FUBU founder Daymond John was a keynote speaker at the convention. This year, New York Times bestselling author John Acuff will be featured.
GetUWired holds four Infusionsoft awards
GetUWired is well-known in the Infusionsoft community for its mastery of the software and as a top producer of all things digital marketing. Part of that notoriety comes from the fact that Infusionsoft has awarded these titles to GetUWired:
2014 – Top Sales and Revenue Generating Partner
2013 – Top Sales and Revenue Generating Partner
2013 – Technology Partner of the Year
2012 – Industry Innovator of the Year
GetUWired is Infusionsoft's "go-to" partner for expert implementation
When Infusionsoft needs to make sure their contest winners receive the very best Infusionsoft support and implementation in the world, they call GetUWired. Infusionsoft chose GetUWired to provide a complete marketing makeover to the winner of their 2013 "Thrive 365" competition, OneClick Computers, and the winner of the 2014 "Own Your Summer" competition, Zoar Financial.
GetUWired is also the only company to have a testimonial from the founders of Infusionsoft.
For more information, visit http://www.GetUWired.com or call 877-236-9094 today.