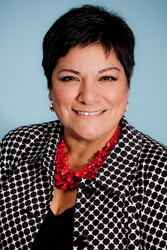 Employers must have confidence in their project managers to have the skills and experience to properly manage a security project from beginning to end.
Las Vegas, Nev. (PRWEB) February 26, 2015
The Security Industry Association (SIA) recently announced that it will offer the certification exam for the industry-leading Certified Security Project Manager (CSPM®) credential at ISC West in Room 405 of the Sands Expo and Convention Center on Wednesday, April 15.
After producing an overflow testing event at least year's ISC West in Las Vegas, SIA heard the demand for more testing, and so the association will offer onsite computer-based testing for the CSPM® certification at ISC West.
"Given what's on the line when managing a security project, employers must have confidence in their project managers to have the skills and experience to properly manage a security project from beginning to end. The CSPM® credential gives them that confidence," said Arminda Valles-Hall, SIA director of education. "By offering the exam at ISC West, we're making it very convenient for large numbers of security project managers, who will already be attending the largest U.S. security products tradeshow, to leave ISC West with CSPM® behind their name."
Candidates can assess eligibility for sitting for this exam by downloading the SIA CSPM® Candidate Information Brochure at http://www.securityindustry.org/Pages/Certification/CSPM-Certification.aspx.
Note these deadlines for CSPM® candidates at ISC West:

March 25: Submit CSPM® application.
April 8: Schedule online exam.
April 15: Sit for exam.
On April 15, candidates bring their own laptops and gather in the examination room, Room 405, at the Sands Expo and Convention Center no later than 12:15 p.m. PT. SIA personnel will set up the laptop to take the exam and then candidates will have two hours to complete it. Doors will close at 1:45 p.m.
Act now and receive a special ISC West offer of $50 off the exam fee! This offer expires after April 15. Enter this special code on the application for the discount: 50ISCW2015.
Special Invitation: Join SIA for the 3rd Annual SIA Security Project Manager Networking Breakfast on Friday, April 17, 7:30-9 a.m. (Room TBA). Security project managers are welcome to start the last day of ISC West by making new connections and exploring new opportunities at this special event.
While this event is free to all security project managers looking to expand their network, registration is required. Contact Oriniah White, email owhite@securityindustry.org or call 301-804-4741, to reserve your spot.
The breakfast is sponsored by Dugmore & Duncan of Hingham, Mass., a premier provider of door hardware and access technology solutions.
About the Security Industry Association
The Security Industry Association (SIA) (http://www.securityindustry.org) is the leading trade association for electronic and physical security solution providers, with more than 500 innovative member companies representing more than 300,000 security leaders and experts who shape the future of the security industry. SIA protects and advances its members' interests by advocating pro-industry policies and legislation at the federal and state levels; creating open industry standards that enable integration; advancing industry professionalism through education and training; opening global market opportunities; and collaboration with other like-minded organizations. As a proud sponsor of ISC Events expos and conferences, and owner of the Securing New Ground® conference, SIA ensures its members have access to top-level buyers and influencers, as well as unparalleled learning and network opportunities.