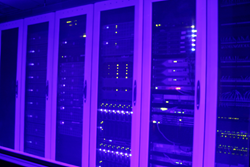 "We take security seriously at Corus360, and our highest priority is protecting our customers' data," said Steve Johnson, President of Corus360. "Attaining SOC 2 certification is one of many steps Corus360 has taken in order to fortify our facilities."
Atlanta, Georgia (PRWEB) March 02, 2015
The Service Organization Control (SOC) Report 2 certification signifies a service provider has the best practices in place to verify security, availability, and privacy in a data hosting environment. Corus360 is SOC 2 Type 2 certified as of February 20, 2015, ensuring the company is compliant with industry standards in excellence.
SOC reports are a series of accounting standards launched by the American Institute of Certified Public Accountants (AICPA) with three reporting options: SOC 1, SOC 2, and SOC 3. Management, regulators, and IT-related organizations will use SOC 2 reports to verify all data hosted in its Data Centers is protected in a safe and audited environment.
The SOC reports lend accreditation for management, regulators, stakeholders, and anyone seeking a trusted IT organization whose standards are up-to-date and reviewed by an outside third party. SOC 2 reports focus on five areas of control in a service organization: Security, Availability, Processing Integrity, Confidentiality, and Privacy. Corus360 and its employees are responsible for upholding the validity of all areas of control within Security and Availability.
"We take security seriously at Corus360, and our highest priority is protecting our customers' data," said Steve Johnson, President of Corus360. "Attaining SOC 2 certification is one of many steps Corus360 has taken in order to fortify our facilities."
Corus360 formed a Change Advisory Board to meet biweekly and discuss any necessary changes in physical and logical security and, more importantly, a proactive approach to risk mitigation. In addition, the organization's leadership team conducts quarterly SOC 2 Assessments. These meetings evaluate controls for understanding the compliance and risk associated with the data and metadata that Corus360 operates, collects, processes, transmits, stores, and maintains.
About Corus360
Corus360 is a technology consulting and solutions company with more than ten years of success delivering infrastructure solutions, recovery, and consulting services that help organizations reduce costs, increase efficiencies, and maximize productivity. We specialize in best of breed infrastructure solutions, IT management consulting, IT staffing, application development, Data Center technologies, disaster recovery, managed services, and enterprise applications. For more information, visit http://www.corus360.com.