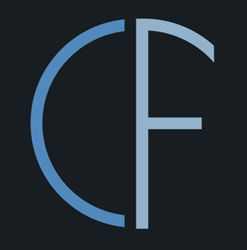 What makes John different is he isn't just out there trying to sell for the sake of selling. He sells the best value for his customers and focuses heavily on the customer experience
Atlanta, Ga. (PRWEB) February 26, 2015
John Franco, regional VP of sales at Connect First, has been named to the board of the Georgia Chapter of SOCAP. Franco is one of the newest faces of SOCAP and joins board members from some of the biggest and most influential companies in the country, including Pfizer, Delta, Coke, Unilever, Nestle, P&G among others.
"John is great leader and brings a lot to our board," said Wade Hauser, President of the Georgia Chapter of SOCAP. "What makes John different is he isn't just out there trying to sell for the sake of selling. He sells the best value for his customers and focuses heavily on the customer experience."
Franco's official title is Director of Memberships. For more on SOCAP please visit their website.
About SOCAP: Founded in 1973, the Society of Consumer Affairs Professionals in Business (SOCAP International) represents a thriving global profession of best-in-class customer care experts across all industries. SOCAP is a member-driven organization committed to promoting customer care and customer engagement as a competitive advantage in business.
About Connect First: Connect First is an award-winning SaaS telecommunications and cloud contact center software provider that focuses on customer satisfaction and elegant hosted solutions. Connect First offers a robust platform, designed and supported by a team of highly experienced engineers, designers and business analysts, and backed with personalized in-house customer care. Solutions include Cloud Routing, Inbound ACD, Outbound Dialing, Call Tracking, Interactive Voice Response (IVR), Voice Broadcast, Disaster Recovery, Predictive Dialer, Real-Time Telemetry, CDR Reporting, Live Agent Chat and more. Through a consultative approach with each customer interaction, Connect First builds customized solutions to meet the needs of a discerning customer base. Visit http://www.connectfirst.com for more information or a free consultation with a contact center solutions expert.