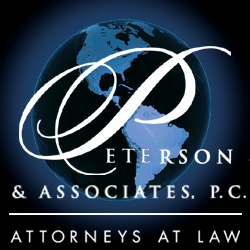 The second wave of payments would potentially push J&J's total cost of settling to roughly $3 billion.
Kansas City, MO (PRWEB) February 27, 2015
On February 20, 2014, the Settlement Oversight Committee (the "SOC") and DePuy Orthopaedics ("DePuy") announced that an agreement was reached to effectively extend the existing U.S. Settlement Program to U.S. citizens with an ASR hip which was revised on or before January 31, 2015.
According to the original terms of the U.S. Settlement Program, eligible claimants must have had a revision surgery prior to August 31, 2013. Under the terms of the announced extension, U.S. residents who have had a revision on or before January 31, 2015 are now eligible to settle their claims under the program.
Attorney Dave Peterson commented that, "this is a great step forward in the DePuy ASR litigation" and "it is encouraging that Johnson & Johnson [DePuy's parent company] has proposed settling certain cases, however we will continue to litigate filed cases for those who do not qualify under the proposed settlement."
The DePuy ASR is a metal-on-metal hip implant which was recalled because of elevated failure rates. (Recall information can be found here) Many of those affected by the recall suffered premature failure of their hips and heavy metal in their blood.
For more information click here
The U.S. Settlement Program has already compensated thousands of victims affected by the ASR recall. Under the terms of that settlement agreement, eligible claimants could receive a base award of $250,000 and certain types of extraordinary injuries qualify for an additional payment above the base award payment.
As many as 1,400 patients have had their ASR hips revised since the first wave of settlements in 2013 and the second wave of settlements could cost J&J as much as $420 million, according to Bloomberg on February 23, 2015 (available here) The second wave of payments would potentially push J&J's total cost of settling to roughly $3 billion.
However, Peterson does not anticipate current litigation to end soon. He commented that, "while the announced settlement is a step in the right direction, it does not go far enough. J&J still has to deal with hundreds of filed cases where the plaintiff does not qualify under the settlement extension." He goes on to say, "we are still litigating numerous filed cases of individuals who have suffered greatly from this product but have yet to a have a revision surgery."
The settlement announcements came in the consolidated federal case In re DePuy Orthopedics Inc., ASR Hip Implant Products Liability Litigation, 10-MD-2197, U.S. District Court, Northern District of Ohio (Toledo) and California Judicial Council Coordinated Proceeding no. 4649.
Dave Peterson is currently representing numerous clients from around the country in DePuy ASR litigation. If you or a loved one has developed problems with a metal-on-metal hip contact Peterson & Associates, P.C. by calling 1-800-305-7552 or visit petersonlawfirm.com for more information.
About Peterson & Associates, P.C.
Peterson & Associates, P.C. is an experienced national pharmaceutical litigation law firm that is dedicated to seeking relief for victims who suffered the consequences of dangerous drugs. Our attorneys have recovered more than $425 million on behalf of our clients and we have the knowledge and skill to successfully challenge large pharmaceutical and medical device companies. Dave Peterson has been named a Top 100 Trial Lawyer by the American Trial Lawyers Association, was awarded the prestigious Skelton Advocacy Award for Best Trial Attorney and has been named a Super Lawyer for the past 10 years running.
ATTORNEY ADVERTISING. © 2014 Peterson & Associates, P.C. The law firm responsible for this advertisement is Peterson & Associates, P.C. 801 W. 47th St., Kansas City, MO 64112, 800-305-7552. Past results afford no guarantee of future results and each case is different and is judged on its own merits. Some cases result in no recovery. Costs and expenses will be advanced and reimbursed to us only if you recover. You have no liability for costs or expenses unless a court directs. The choice of a lawyer is an important decision and should not be based solely upon advertisements. Some matters may be referred to other lawyers. Neither the Supreme Court of Missouri nor the Missouri Bar reviews or approves certifying organizations or specialist designations. Never stop taking any prescription drug without first consulting with a doctor. Not available in all states.