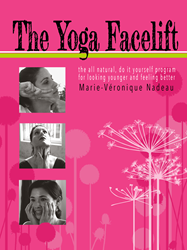 WebBytez makes it easy for any store to carry books
Pasadena, CA (PRWEB) February 27, 2015
Get a facial, try a sunscreen, get a treatment with the BEMER 3000… and buy a book. All of these are available at the new Marie Veronique skin care store in Berkeley, CA. Thanks to a technology called WebBytez invented by independent publisher Bitingduck Press, the little boutique is able to offer over 50 titles without upfront costs or inventory.
The way WebBytez works is easy. A QR code is printed onto the back of a postcard featuring a specific book. The QR code may be customized to any merchant who is signed up to be a partner. The postcards are free, so a customer can take one from any merchant-- it doesn't even have to be someplace with a cash register. Once the customer scans the QR code, the purchase is made directly through the Bitingduck Press webstore, which gives the merchant credit for the sale. Because the cards have no value, there is no hassle for retailers: no upfront costs and no inventory. All that's needed is a spot to display some postcards--the full catalog or one or more books chosen by the merchant.
At Marie Veronique, selected titles mostly focus on health and wellness, with self-help, narrative non-fiction, and some selected fiction. The store carries the electronic version of The Yoga Facelift, a new release of a 2004 Amazon skin-care bestseller written by the store's owner, Marie. Marie is also writing a new skin-care book for all ages, called The Acne Answer, scheduled to appear in 2016. Other titles include Dr. Mark Crislip's clinical infectious disease tales, Puswhisperer, and a medical thriller about sketchy science, Not Easy Being Green. Marie-Veronique is planning author readings and events for these books and more throughout the spring and summer.
All Bitingduck Press books are offered DRM-free, most in all e-book formats: Kindle (mobi), Nook (epub), and PDF. The Press specializes in difficult-to-format e-books, including those with large numbers of detailed images, tables, or mathematics. The press publishes 8-10 titles per year. Submissions are being accepted for 2016, with a particular interest in fiction about science or scientists.
Currently, WebBytez is linked to Bitingduck Press's webstore and carries titles only from this publisher. But any independent author or small press can use the technology. Bitingduck hopes to partner with indie authors and other publishers in order to offer e-books through many types of retailers, and encourages contacts from editors and authors who would like to sell their books in stores.