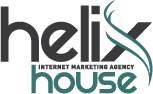 Phoenix, AZ (PRWEB) February 27, 2015
Helix House, an important contender in the Internet marketing arena announces record demand from businesses seeking first page ranking with the major search engines. As an ever-increasing number of businesses gravitate away from traditional media sources such as television and newspaper they are increasingly requiring the guidance and assistance of experienced Internet marketing experts. With that said, one company in particular has proven year after year to provide excellent return on investment when it comes to advertising and Internet marketing dollars. Helix House has grown to be one of the most trusted and reliable names in online advertising and Internet marketing. Few other companies can compare in terms of client satisfaction.
Perhaps most notable of all is the fact that prospective clients wishing to work with Helix House are encouraged to contact existing clients of the firm before making a final decision. This is an impressively transparent way of providing prospective clients with actual feedback from existing clients. Because the company takes great pride in the work that it does it is proud to share this unique advantage with its prospective clients. Few other Internet marketing firms offer this level of dedication. In addition, Helix House offers unique online tools that help businesses track the progress and success of their advertising or marketing campaign. This includes tools such as heat maps and call tracking technology. Both of these unique tools allow businesses to monitor the growth of their online campaign.
Helix House is known for its impressive customer service and long-standing customer satisfaction. Boasting a long list of satisfied clients, referral business and repeat business, Helix House has a reputation that speaks entirely for itself. Best of all, clients are afforded the opportunity to have access to a dedicated personal account representative. Each client is provided with an agent's cell phone number, email address and direct office line. This is further proof that Helix House delivers in terms of the best in customer service and customer satisfaction. Helix House has a team of expert Internet marketing professionals that are always standing by ready to answer a client's questions regarding any aspect of an Internet marketing campaign.
Achieving first page status with the major search engines simply requires working with the right group of Internet marketing experts. Helix House has had remarkable success in helping businesses gain first page status with the major search engines over the years. While the search engines are constantly changing their algorithms and how they rank websites, Helix House prides itself on staying abreast of these changes to ensure the highest level of success for clients. In addition, the company works closely with businesses to create highly effective websites that are favorably indexed by the major search engines. This combined with improved conversion rates and professional link building strategies results in greatly improved online exposure for businesses. This recent announcement with regard to record demand from businesses seeking first page ranking with the major search engines is just one more example of how Helix House has become the Internet marketing firm of choice.
Helix House is a highly innovative forward-looking Internet marketing agency located in sunny Arizona and beautiful New Mexico. The company has consistently exceeded industry expectations to routinely rank highest among some the best Internet marketing companies in the country. Recognized as an industry leader, this Internet marketing firm has helped hundreds of businesses across the country to gain better online ranking, online exposure and overall recognition. Helix House outpaces the competition year after year by leveraging the latest Internet technology, ideas and concepts to deliver extraordinary results for businesses large and small.