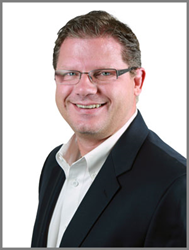 Scott's myriad of experience and astute understanding of industry complexities enriches the company passion for business development and growth, said Jeff Rogers, CEO & Chairman of OneAccord.
Kirkland, WA (PRWEB) February 27, 2015
OneAccord specializes in revenue focused strategic initiatives and is a leading provider of interim senior level operational roles in client companies. Scott Smith, as a Senior Partner, is taking on increased responsibilities in his leadership role at OneAccord. Smith is focused on the business development process across the company, including for-profit, nonprofit, technology and business verticals. Additionally, Smith is leading the charge in identifying companies for OneAccord to acquire.
Scott Smith's operating performance is outstanding and covers two decades of implementing sales and marketing strategies in the industries of consulting, manufacturing, telemarketing, telecommunications and mergers & acquisitions. Smith joined OneAccord in June of 2009 immediately becoming one of the highest producers at the firm. Complimenting his operating experience with numerous successful customer engagements and his unique ability to develop and train sales leaders, Smith led OneAccord in the role of President from January 2011 to July 2013. The last two years Smith served as the President of a OneAccord client company operating in the manufacturing sector.
Smith now continues to expand his exceptional contribution to the OneAccord team in this business development role by connecting people and building teams of top talent for providing world-class service to the market.
"OneAccord is thankful to have Scott serve both our marketplace and team in this leadership role," stated Jeff Rogers, OneAccord CEO & Chairman. "Scott has a unique ability, developed through his role as a President and CEO, of being excellent in both strategy and execution on behalf of teams he is leading."
About OneAccord
Founded in 2005, OneAccord has worked with hundreds of for- and nonprofit organizations to solve revenue challenges and provide operational leadership, utilizing a hands-on approach and ensuring extraordinary results. OneAccord is comprised of former CEOs, C-level Executives and business owners offering operational leadership to businesses across a multitude of verticals. A proven catalyst for growth, OneAccord changes the trajectory of those organizations with whom they partner.
Visit http://www.oneaccordpartners.com to learn more. For more information about this release or OneAccord, call 425.250.0883.