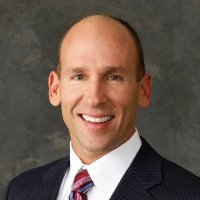 We are extremely happy Barry has been recognized with such a prestigious award.
Sacramento, Ca (PRWEB) February 26, 2015
Barry Chapman, IT Director at Hanson McClain Advisors, a Sacramento-based investment advisory firm with over $2 billion in assets under management, has been named the second recipient of the Tom Wayman Leadership Award, given annually by Laserfiche.
Laserfiche is an integrative middleware that cuts the time it takes to process client information. Chapman believes the application of Laserfiche could save Hanson McClain tens of thousands of hours a year in document processing.
"It has been exciting to use Laserfiche to build a client onboarding process that takes a mere 30 minutes to complete," said Chapman. "I'm honored to receive this award and inspired to use Laserfiche to achieve a culture of continuous improvement at Hanson McClain."
Said HMA CEO Scott Hanson: "Barry has been an integral part of our expansion and his technological acumen is a big reason why we have enjoyed the growth we have."
About Hanson McClain:
Hanson McClain is an independent investment advisory firm with over $2 billion under administration. Headquartered in Sacramento, CA, Hanson McClain was founded by Scott T. Hanson and Patrick McClain in 1993. Each Saturday morning at 10:00 AM PST, Scott T. Hanson and Pat McClain co-host Money Matters, a call-in financial topic radio program which broadcasts live on KFBK 1530, the region's largest AM station, and is available via podcast. To learn more about Hanson McClain's Money Matters, visit: https://hansonmcclain.com/