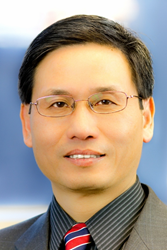 I really enjoy doing the vasectomy reversal procedures.
Minneapolis, MN (PRWEB) February 28, 2015
A vasectomy is one of the most popular forms of contraception in the US; there are approximately half a million men who undergo a vasectomy every year. About 6% of these patients change their mind and have vasectomy reversal done. Dr. Steven Shu of One Stop Medical Center has provided an affordable vasectomy reversal procedure since 2013, and he is now one of the most high volume performers of vasectomy reversal in Minnesota. It is estimated that Dr. Shu will perform up to 100 cases in 2015. Now One Stop Medical Center offers an elevated level of medical care for vasectomy reversal procedure – Executive Vasectomy Reversal Service.
The Executive Vasectomy Reversal Experience is designed to take the stress and worry out of the vasectomy reversal procedure. This package includes hotel accommodation, a guided surgical center tour in the pre-visit, video consultation, transportation and massage services, options for consciousness sedation, and close follow up care. It provides the most comfortable and seamless vasectomy reversal experience possible with enhanced, customized vasectomy reversal care.
"For the first time in Minnesota, a personalized approach to meet our patients' specific vasectomy reversal requirements and expectations is now available," Dr.Shu says. "This will further improve the patients' satisfaction and enhance their experience of vasectomy reversal service."
For nearly 15 years, Steven Shu, M.D. has been providing exceptional office procedures for his medical patients, utilizing the most advanced, state-of-the-art medical techniques and technology available. As an office procedure expert based in Edina, Minnesota, he provides patients a virtually pain-free surgical experience, from procedure through recovery. These minimally invasive approaches reduce trauma, decrease the chance of infection, and accelerate recovery.
"Executive Vasectomy Reversal Service is not for everyone. Regular patients receive the same high quality vasectomy reversal procedure and patient services as before," says Amber Dillela, Concierge coordinator.
About One Stop Medical Center and Dr. Shu
One Stop Medical Center provides a wide range of office procedure services that emphasize minimal invasion and local anesthesia, including vasectomies and vasectomy reversals. It offers the most extensive range of state-of-the-art technologies with equipment serving every area of office surgical procedures.
Dr. Steven Shu, MD, MBA, is a board certified laser surgeon who specializes in office procedures. Dr. Shu was an assistant professor at the University of Minnesota medical school from 2006 to 2012, teaching no scalpel vasectomy and other office procedures. Dr. Shu has adopted countless revolutionary techniques to achieve ideal results with more efficiency, affordability and safety. For more information, visit http://www.EZvasectomy.com and http://www.procedureclinic.com.
Contact:
Steven Shu, MD, MBA
E-mail: medical(at)shuMD(dot)com
Tel: 952-922-2151
Fax: 952-922-9998