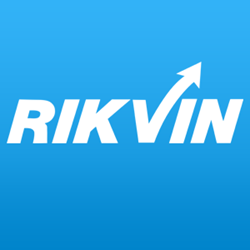 Usually clients are worried about the upheaval of transferring arrangements, and there is also a concern that the process will take too long. To ease the transition, Rikvin brings you a complete tailor-made solution
Singapore (PRWEB) February 26, 2015
Rikvin, a Singapore company secretarial service specialist, has recently launched a 'Switch to Rikvin' page to enable dissatisfied clients of other service providers to transfer to Rikvin.
Rikvin aims to make the transfer process a seamless and convenient experience for clients. As such, Rikvin makes all the arrangements on behalf of clients to have the services transferred over.
A single point of contact throughout the switch, Rikvin expedites the process by handling all the details, including: liaising with the client's previous provider, collating all the necessary documents, complying with statutory requirements, and ensuring that the switch is completed in the most timely manner.
"Being a company secretary entails a lot more than maintaining correctly completed and filed forms. As a governance professional, the company secretary is at the heart of how a business is run and is responsible for the transparent disclosure of information amongst stakeholders. That is why we take our role very seriously," commented Mr Satish Bakhda, COO of Rikvin.
In Singapore, any company that is not satisfied with the level of secretarial services provided by the company secretary is entitled to appoint a new secretary to replace the existing company secretary. However, issues arise when there are difficulties for the Board of Directors and shareholders or employees of the company to liaise with the appointed company secretary to seek for their services or advice.
"Usually clients are worried about the upheaval of transferring arrangements, and there is also a concern that the process will take too long. To ease the transition, Rikvin brings you a complete tailor-made solution to make the switch in the most timely, most cost-effective way possible. Changing your corporate secretarial service provider is now indeed quicker and simpler," Mr. Bakhda added.
To find out more about the service and how to switch, please click here.
About Rikvin:
Established in 1998, Rikvin has partnered with thousands of investors, entrepreneurs and professionals who want to work or do business in Singapore. Rikvin's areas of expertise include company Singapore company registration, accounting, taxation and other related corporate services. Rikvin is also a licensed employment agency and offers a full spectrum of Singapore work visa services for professionals who wish to relocate to Singapore.
30 Cecil Street, #19-08 Prudential Tower, Singapore – 049712
(+65) 6438 8887
media(at)rikvin(dot)com
http://www.rikvin.com