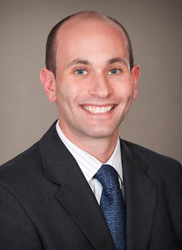 Washington, DC (PRWEB) February 26, 2015
Hubbard Radio Washington D.C. announced today it has elevated longtime sales manager Jeffrey Wolinsky to Director of Federal and National Sales for WTOP and Federal News Radio. Wolinsky will continue to oversee national sales and adds the responsibility of heading up federal business across the multiple assets and platforms provided by the two media properties.
Hubbard Washington Director of Sales Matt Mills says, "Advertising revenue from federal contractors continues to be one of our biggest revenue categories. Jeffrey has been our National Sales Manager for the past 8 years; however, his roots and background have a deep history in local, dating back to when he joined WTOP and Federal News Radio in 2002 as a Local Account Manager. As a sales manager, he has spent the past three to four years transitioning into helping our local sellers, and they have benefited greatly from his involvement. In addition, his extensive federal marketing knowledge makes this promotion a natural advancement in responsibility for Jeffrey. I cannot say enough good things about the work Jeffrey does, so we are obviously excited about his new and expanded role."
"Jeffrey brings a tremendous amount of experience and passion to this job," says Senior VP and Market Manager Joel Oxley, "We are excited to have him focus his talents on continuing to develop this very important and growing part of our business."
For the past 15 years Wolinsky has worked with hundreds of local and national companies on creative media concepts and execution. He is the 2013 Winner of the Radio Wayne National Sales Manager of the year award presented by Radio Ink Magazine. A graduate of the University of Maryland's Robert H. Smith School of Business, Jeffrey actively cheers on the Terps and brings his three sons, and Terp Alumnus wife, to as many of their games as possible.
WTOP Radio has served the Washington region since 1926 and has been Washington's all-news radio station since 1969. WTOP enjoys an audience of more than a million listeners each week. It can be heard on 103.5 FM in the metro, 103.9 FM in Frederick, 107.7 FM in Stafford, as well as heard and read online at WTOP.com.
Federal News Radio 1500 and FederalNewsRadio.com combined are the top source in Washington for federal managers and contractors seeking news and information about the business of the federal government.
Both stations are owned by Hubbard Radio who has properties in seven markets: Chicago, Washington DC, Minneapolis-St. Paul, St. Louis, Seattle, Phoenix and Cincinnati.
###