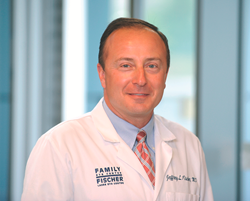 ...we've adopted NIDEK's CATz treatment to provide more customization for our patients.
Willmar, MN (PRWEB) February 26, 2015
Minnesota eye surgeon Dr. Jeffery Fischer of Fischer Laser Eye Center is the first to bring FDA-approved Customized Aspheric Treatment Zone (CATz) LASEK to the upper Midwest. CATz is a topography-assisted LASEK procedure known to enhance precision and provide more customized patient outcomes using the NIDEK NAVEX Quest EC-5000 Excimer Laser System.
As one of the most recognizable names in Minnesota eye care, Dr. Fischer is known for performing innovative procedures. "Excellent results are our main priority," says Dr. Fischer. "It's why we perform LASEK laser vision correction as opposed to LASIK due to its more predictable outcomes, and it's why we've adopted NIDEK's CATz treatment to provide more customization for our patients."
This customization comes from two detailed topographic maps of the cornea created during the diagnostic portion of the CATz procedure. One map depicts the cornea as it appears prior to surgery, and another depicts the cornea as it should appear after LASEK. These images enable Dr. Fischer to plan out a patient's unique treatment as well as correct even minor irregularities.
The topography-guided CATz procedure is based on the actual cornea shape, measuring nearly 7,000 points of light, versus the approximately 200 points of light measured with traditional wavefront procedures. The NIDEK NAVEX Quest EC-5000 Excimer Laser System used in CATz LASEK is also the first shown to improve night vision.
According to the principal investigator of the CATz treatment US FDA Study, outcomes of the CATz treatment were "astoundingly good." In fact, out of the 133 eyes evaluated from four separate centers, 95% of them achieved 20/25 vision or better after six months.
FISCHER LASER EYE CENTER
Fischer Laser Eye Center's doctors are among Minnesota's most recognizable names in eye care. Laser cataract and LASEK vision correction surgeon Jeffrey Fischer, MD, and optometrists Dr. Mike Nagel, Dr. Mike Novak, Dr. Dwane Gustafson, Dr. Thomas Lenz, Dr. Jennifer Mulder Fairbanks, and Dr. Shane Jahraus combine their skill and experience to serve the eye care needs of their neighbors from offices in Willmar, New London, Paynesville, Olivia, Litchfield, Hutchinson, and Chaska. Their dedication to improving the quality of life for those challenged by vision problems is evidenced by a strong commitment to education, technology, and patient care.
For more information about Dr. Jeffery Fischer or Fischer Laser Eye Center, visit FischerLaser.com.