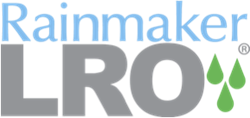 The Rainmaker user conference is a must-attend event for any multifamily executive involved with pricing, revenue, and superior business performance.
ATLANTA, GA (PRWEB) February 26, 2015
The Rainmaker Group, the leading provider of revenue management and profit optimization solutions for the multifamily housing and gaming/hospitality industries, announces record attendance at the Thinking Differently: Rainmaker LRO 2015 User Conference in Los Angeles, Calif. The premiere industry event for operations, property management, and revenue and pricing executives in the multifamily industry annually brings together key decision makers and thought leaders for a three-day summit on best practices and emerging opportunities to improve apartment community and portfolio revenue performance.
"The Rainmaker Group is proud to again host the multifamily industry's annual meeting of the top minds in revenue management," said Tammy Farley, President of The Rainmaker Group. "The collaborative and innovative atmosphere at the Rainmaker LRO user conference consistently fuels our passion for developing and advancing superior solutions for revenue performance in the apartment industry."
Rainmaker marked the 2015 conference with the introduction of its LRO 15.1 release to greatly expand the list of key issues and challenges it solves for its customers, to improve financial performance, provide business intelligence for decision making, and to automate manual tasks for productivity and help staff to focus on managing the business. Innovations included as part of LRO 15.1 and introduced at the conference include substantial and significant business intelligence reporting, targeted pricing services for property owners and managers, investor performance dashboards, an industry-first LRO Mobile app and LRO Automated Comps, a newly launched subscription-based service for automatically gathering competitor market pricing.
"The Rainmaker user conference is a must-attend event for any multifamily executive involved with pricing, revenue, and superior business performance," said Bryan Hilton, Senior Vice President of Revenue Management for Simpson Housing. "The educational sessions and networking opportunities are unmatched, and provide us each year with new strategic and tactical solutions for improving the performance of our community portfolio and surpassing the expectations of our investors."
Rainmaker LRO® is the leading multifamily revenue management solution used to maximize revenue from apartment leases. The system calculates optimized pricing based on multiple factors that influence rate setting, including traffic and lease duration, move-in dates, competitive affects and other metrics. The system also produces enterprise-wide demand forecasts by measuring and analyzing historical and current market metrics and performing calculations necessary for occupancy predictions that are dynamically updated as market conditions change.
About Rainmaker
The Rainmaker Group is the market leader in profit optimization solutions for the Multifamily Housing, Hospitality and Gaming industries. Rainmaker software, coupled with professional business consulting services, enables multifamily housing operators to maximize revenue from apartment leases and helps operators of hotels and casino hotels secure the most valuable customers to increase their profitability. An innovator and thought leader in the highly specialized revenue optimization field, Rainmaker leverages cutting-edge research to bring customers the most sophisticated systems and help them achieve the highest profitability from their assets. Multifamily housing clients include leaders such as AvalonBay Communities, Equity Residential, Gables Residential, Post Properties, MAA and more. Gaming & Hospitality clients include leading organizations such as Caesars Entertainment, Kerzner International, MGM Resorts International, Omni Hotels & Resorts, Wynn Las Vegas and many others. A Microsoft Silver Certified Partner headquartered in northern Atlanta, GA, Rainmaker has for four years running ranked on the Inc. 5,000 list among America's top fastest-growing, privately held companies. For more information, visit http://www.LetItRain.com.
Media Contact:
LinnellTaylor Marketing
Chris Wood
Content Director
(303) 682-3945
chris(at)linnelltaylor(dot)com
Company Contact:
The Rainmaker Group
Thea Crelin
Senior Director, Marketing and Brand Management
(678) 578-5697
tcrelin(at)LetItRain(dot)com