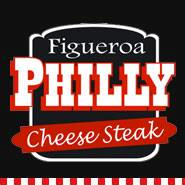 Los Angeles, CA (PRWEB) March 01, 2015
Los Angeles based cheesesteak restaurant, Figueroa Philly, has introduced a new campaign on social media to connect with its fans and market their sandwiches.
The restaurant, which has been voted best cheesesteaks in town, started a #PhillyFriday campaign on social media, a push to have its customers come into the establishment on Friday, take a picture of their Philadelphia Cheesesteak and post it on social media with the hashtag Philly Friday.
"It's to create a buzz for Figueroa Philly. A while ago, a customer of ours came in on a Friday and suggested the idea," Figueroa Philly owner Danny Hizami said. "We want to create a buzz that everyone should have a cheesesteak on Fridays."
Figueroa Philly is already technology savvy, having implemented an Enplug device in their store recently, which allows customers to see their social media interactions with the restaurant live.
Hizami hopes customers will continue to use the Philly Friday trend to create engagement on social media.
Figueroa Philly is located at 3850 S Figueroa Street in Los Angeles. You can visit their website at http://www.figueroaphilly.com.