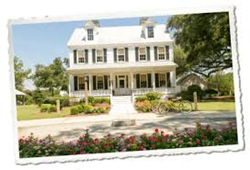 Auburn Hills, Michigan (PRWEB) March 02, 2015
LandArc, a national property management firm, announced today that it has been selected by Kolter Homes to manage Cresswind at The Ponds in Summerville, SC. The site is an active adult community of 600 homes featuring an exceptional clubhouse and many other great amenities geared to residents 55 and better. LandArc will also be managing the existing community of homes at The Ponds. Together with Cresswind, there will be 1,950 homes.
"We look forward to serving all the residents at The Ponds while broadening our presence in the Southeast and deepening our relationship with Kolter Homes," said Gar Liebler, President of LandArc. "Our commitment to the successful management of communities is reinforced when we are sought out by companies such as Kolter Homes. We operate community associations as a resource designed to enhance the lifestyle of residents while protecting the investment they have made in their homes."
Bob Rademacher, Vice President of Kolter Homes, adds, "LandArc was selected to manage Cresswind at The Ponds because of their commitment to the success of active lifestyle communities. LandArc understands that delivering excellent service and lifestyle advantages to our customers is a high priority for Kolter Homes."
LandArc maintains a strong presence in the Southeast with regional offices in Georgia, Florida, South Carolina and North Carolina. LandArc COO Dee Dee Blizard notes, "We see tremendous growth opportunities in the Southeast and are heavily invested in the region to ensure that we are providing the highest level of service for our portfolio of managed sites."
About LandArc
LandArc is a national property management firm specializing in the management of community associations since 1985. LandArc services both new construction and highly-amenitized communities, including homeowner (HOA) associations, condominium associations, active adult and active lifestyle communities. In addition to community management, LandArc's services include construction management, general contracting, maintenance services, insurance restoration, community websites and on-site staffing. For more information, visit http://www.LandArc.com or call 888-646-9888.