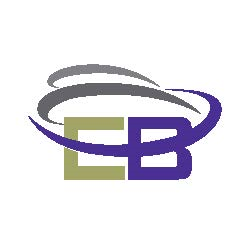 EarthBend is proud to be the state of South Dakota's only exclusive Mitel Gold partner and has worked hard to achieve this new status.
Sioux Falls, SD (PRWEB) March 16, 2015
EarthBend and Mitel announce, Earthbend has attained Mitel® Gold Partner status (Nasdaq:MITL) (TSX:MNW) based on its growth with Mitel's unified Communications portfolio in the upper Midwest. Mitel Gold Partners meet stringent requirements based on certification, expertise and revenue. As an Exclusive Gold Partner EarthBend can offer customers and prospects more skilled resources, competitive pricing, and added support.
"EarthBend has been a valuable partner for Mitel with a targeted focus on the VOIP technologies. By joining the ranks of our Gold Partners, EarthBend strengthens that relationship with Mitel and delivers the best solutions available to ultimately benefit our joint customers," said Kyle Holmgren, Mitel Channel Account Manager
For over 15 years, Earthbend has been helping businesses design and implement professional phone systems. Their certified VOIP professionals can help measure specific requirements (size, future growth, number of locations, functionality) and design the perfect system for current and future needs. With a clearly defined lifecycle support, training, service and escalation process they provide superior customer satisfaction as well. As an Exclusive Gold Mitel partner, customers are guaranteed to receive a VOIP solution that is state of the art in performance, cost effective, and backed by dedicated support teams. Customers continue to choose EarthBend first for the additional cost savings, feature rich solutions, reliability and skilled resources.
"EarthBend is proud to be the state of South Dakota's only exclusive Mitel Gold partner and has worked hard to achieve this new status. As a Gold Partner our customers receive a definite advantage in solution set, service and support," said Larry Wetsch, EarthBend Sales Manager.
Mitel Gold Partners must meet a series of stringent requirements in order to sell and support Mitel products in the marketplace. These include ongoing training for sales and technical services; processes and benchmarks to provide quality customer service; and a high degree of expertise in cloud communications, data networking, and applicable applications such as virtualization, conferencing, collaboration, contact centers and mobility.
About EarthBend
EarthBend is a trusted information technology provider. We help organizations of all sizes integrate technology solutions into their business. What makes EarthBend different is our 6 step consultative approach...Assess, Deliver, Deploy, Implement, Maintain and Manage. This allows us to customize solutions based solely on an organizations specific needs and industry. Our core solution offerings are centered on security, wired/wireless networking, virtualization, business continuity, data storage & protection, servers, unified communications, business computing, collaboration and operating systems. We specialize in aligning IT with business needs with a full suite of professional and managed service offerings.
EarthBend Contact
Brandi Mentele (Marketing Manager), 605-789-5661, brandi.mentele(at)earthbend(dot)com
About Mitel
Powering more than 2 billion connections every day, Mitel (NASDAQ: MITL; TSX: MNW) helps businesses connect, collaborate and take care of their customers. That includes more than 33 million cloud connections daily, making Mitel the world's fastest growing provider of cloud communications. Our business communications experts serve more than 60 million users with over 2500 channel partners in more than 100 countries. We have #1 market share in EMEA and have been identified by top industry analyst firms as a business communications leader. For more information, go to http://www.mitel.com and follow us on Twitter @Mitel
Mitel is the registered trademark of Mitel Networks Corporation.
All other trademarks are the property of their respective owners.MITL-C
Contact Information
Amy MacLeod (media), 613-592-2122 x71245, amy_macleod(at)mitel(dot)com
Cynthia Navarro (industry analysts), 469-574-8113, cynthia_navarro(at)mitel(dot)com
Michael McCarthy (investor relations), 469-574-8134, michael_mccarthy(at)mitel(dot)com