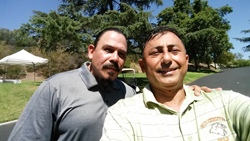 The newer multifocal lens implants are a step in the right direction.
Los Angeles, CA (PRWEB) February 26, 2015
Khanna Vision Institute is at the forefront of Presbyopic Implant technology. The staff is always excited when newer options are introduced for people seeking freedom from glasses and contact lenses.
The newer lenses, which have recently been approved by the FDA, fill an important gap in Presbyopic Implant technology. Tecnis multifocal lens implants till now has only been available in add power of 4D. This imparted great distance and near vision. The intermediate vision was lacking and patients had to wear glasses for computer. This lacuna has been filled; by introducing 2 new lenses with +2.75 and +3.25 add power. A combination of these lenses will allow a person to see at all distances.
Presbyopic Implants or Pi are superior to lasik eye surgery for people over 50 years of age. This fact has been highlighted in the critically acclaimed book "The Miracle of Pi in Eye". In this book Dr. Khanna points out that that Pi are permanent and eliminate development of cataract. Pi imparts vision at all distances. Vision with Pi improves as time goes by due to neuroadaptation.
KVI has been offering solutions across various refractive technology platforms. Its medical director has been providing presbyopic implants for over 2 decades. Dr. Khanna has avoided aligning the institute with any one manufacturer. This has facilitated in getting access to various kinds of newer, safer cutting edge technology. He has performed thousands of vision correction procedures over two decades.