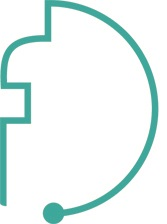 The specialist recruiters are known for going above and beyond in the service that they offer and for investing in alternative ways to contribute to the sector in which they work
London, United Kingdom (PRWEB) February 27, 2015
It has been a busy few weeks for Fellows and Associates, with the team seeing a significant increase in opportunities across a number of technical disciplines and their annual salary survey closing its doors to participation at the end of the month.
The specialist recruiters are known for going above and beyond in the service that they offer and for investing in alternative ways to contribute to the sector in which they work. Their annual salary survey is an example of this dedication with the fourth edition currently serving its last few days open for participation.
"We are very proud that our survey is viewed at one of the most credible in the sector, with salary information being collected directly from IP professionals rather than using internal remuneration structures provided by HR departments," says Michele Fellows, director at Fellows and Associates and driving force behind the survey. "Salaries in the Intellectual Property sector can fluctuate dramatically and can depend on factors such as supply and demand, internal office policies and salary scales, so it can be difficult for professionals working in the sector to know their true market worth. The fact that the survey provides data supplied directly from the source is vital in painting an accurate picture for those who are looking for a clearer understanding on how their current earnings fare against the market average."
The Fellows and Associates' survey's credibility is reinforced further by its inclusion in industry publications such as the CIPA Journal and ITMA Review and the results are promoted across the team's multiple social networks. "The accuracy of the survey relied heavily on the number of professionals who took part and so we encouraged participation through our various communication channels, such as Twitter, LinkedIn, Google+ and contacted past contacts in our extensive candidate database. The results will be promoted via these channels and we will also make hard copies available for anyone who would like one" explains Michele.
Another area that has been keeping the team busy is their recent influx of opportunities for trade mark attorneys. "Trade marks has been sporadically active over the past few years and we have not had as many instructions as pre-recession, other than an ongoing understanding with our client base to submit candidates on a speculative basis," explains consultant Phillipa Field. "It is a welcome change to have activity in this area; however we are finding that candidates are reluctant to move so soon after such a dearth in opportunities. We are hoping that the increase in instructions, both in trade marks and also in biotechnology, is a welcome sign that the market is now changing and that firms are recruiting. It also seems that this recruitment is encouragingly due mostly to expansion and not the replacement of attorneys leaving."
Further information on all Fellows and Associates' opportunities, including those in trade marks and biotechnology, is available on their website.
About Fellows and Associates
Fellows and Associates recruit Patent Attorneys, Trade Mark Attorneys, IP Lawyers and other Intellectual Property professionals worldwide. The firm offers a diverse range of recruitment services including search, advertised selection and managed campaigns. Fellows and Associates' management consultancy division offers targeted strategic advice to firms within the Intellectual Property sector worldwide. See http://www.fellowsandassociates.com for more, phone +44 207 903 5019 or email contact@fellowsandassociates.com.