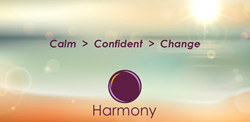 At a time when hatred and intolerance around the world seems to be on the rise, this app is a tool for creating peace.
London (PRWEB UK) 27 February 2015
In 2012, Sleep Deeply won Best Medical App at The Best App Ever Awards. In 2013, Easy Weight Loss won Best Health & Fitness Training Assistant at The Best Mobile App Awards. In 2014, Total Confidence & Success was nominated for The Best App Ever Awards and now Easy Stop Smoking - Quit Today has received the award of Top Ten Addiction App 2014 from Healthtap and is currently recommended by 32 doctors in the USA.
"I'm very proud of what we've achieved over the last few years," says founder, hypnotherapist and app creator, Darren Marks. "Our mission to is to use the power of hypnotherapy to help as many people as possible find the strength and motivation to bring out the best in themselves. Our apps have already enabled us to reach more than two million people worldwide and I'm really excited about our new app Harmony, which will assist us taking things even further."
Harmony combines all of the award winning apps plus many more sessions and videos in a single programme that users can tailor to their individual needs.
"The aim," Darren continues, "is to provide you with a single app that can support you through challenging times as well as equipping you with simple tools for creating inner peace."
"I know that it may sound like a lofty ideal, but at a time when hatred and intolerance around the world seems to be on the rise, I truly believe that this app is a tool for creating peace. When you feel peaceful, calm, confident and successful inside, you cannot help but transmit those feelings to the world around you and those you come into contact with."
Harmony is available on the iOS AppStore for iPhone and iPad and Google Play Android Apps.
It is designed to:

Enhance the ability to relax, sleep well and focus
Reduce anxiety, tension and stress
Build on the users core sense of inner strength and power
Gain more confidence and control
Save time and achieve goals more quickly and easily.
It includes three free hypnosis sessions and those that enjoy the process can invest in the full programme via in-app purchase.