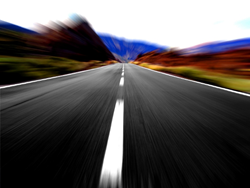 Our company is positioned in a great space to expand our capabilities not only to end users, but to vendors as well
Irvine, California (PRWEB) March 03, 2015
Fidelity Capital, a California-based agency specializing in equipment leasing and financing, recently announced some significant milestones that it reached as a company in 2014. Based on those milestones, the company expects major progress to continue throughout 2015.
The amount of people on staff Fidelity Capital has increased by 33 percent over the last year, with sales and telemarketing staff growth leading to a greater ability to reach out to new potential customers. Additionally, the company has expanded to new offices in Mountain View, California; Chicago, Illinois; Charlotte, North Carolina and New York City. The company's new corporate headquarters location has also allowed Fidelity Capital to grow its sales and administrative staff.
"Our company is positioned in a great space to expand our capabilities not only to end users, but to vendors as well," said Alan Eppstein, Account Executive at Fidelity Capital. "Now that we have a much wider footprint, we can extend our services to a broader range of customers as well. We are very excited for that opportunity."
In addition to the expansions of Fidelity Capital locations and staff, the company also saw significant upgrades in technology over the past year. With improved technology, the company is now able to better process the increased sales numbers that are coming in through its burgeoning customer base.
The company strongly believes that its vendor program will now fit all types of vendors that are looking to grow sales for their company. Offering equipment leasing and financing allows the organization to simplify the purchasing process for its clients, and the growth the company has seen over the past year backs that up.
"In 2014, Fidelity Capital exceeded its goal by bringing onboard more customers and financing or leasing more equipment than we had in the past 10 years," Eppstein said. "We are seeing tremendous growth and more and more customers in need of our services, so we expect 2015 to be another big year."
Founded in 1999, Fidelity Capital has earned a national reputation for innovation and customer service. Its clients range from small start-ups to Fortune 500 companies. Fidelity's mission is to structure creative solutions for your company's needs, whether those needs are acquiring new or used equipment or restructuring your existing lease lines.
Learn more about Fidelity Capital and its equipment leasing and financing options at http://www.fidelitycapitalonline.com.
###