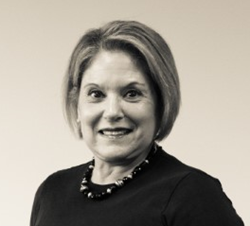 Listeners will learn how to get major national media exposure - for FREE!
(PRWEB) February 28, 2015
Join Guestmatch.com's Chief Media Strategist Burke Allen from Allen Media Strategies in Washington DC on Thursday March 26th at 1pm ET/Noon CT for his conversation with customer experience expert Dale Bare CEO of BARE International, who was interviewed on Oprah and other national media outlets. This interview is being hosted by our friends and partners at SpeakerMatch.
What You Will Learn:

How to get major national media exposure for free
What happens behind the scenes at these media appearances
What results you can expect from properly done media placements
How speakers, authors, business owners and others can go after media exposure in a cost-effective manner
How you can receive a free podcast radio interview just for attending this teleseminar
How to maximize your customer service to others, personally and in business
...and lots more! This teleseminar is free and open to all Speakermatch and Guestmatch members, so put it on your calendar now. Don't miss it!
About Our Guest
In 1987, Dale Bare, armed with a typewriter, a box of business cards and a commitment to making customer service more than just a generic tagline, left a lucrative career in advertising, marketing and public relations and now as CEO of BARE International has offices in Washington DC, France, Belgium, Hungary, Singapore, India, Brazil, Chile and China. Formerly, she was a part of EPIC (a Virginia based real estate business with offices nationwide) where she was responsible for the grand openings of the more than forty branches, and an employee of Peat Marwick International (now KPMG). Just prior to starting Bare, she had her own public relations and marketing business. Today, she and her business partner, Michael Bare, have fulfilled the idea that customer service and quality control can be measured and that models can be developed from this raw data to improve corporate growth and revenues across any industry. Dale's deep understanding of customer research, customer-employee relationships, and the importance of developing business standards and procedures to support client strategy and infrastructure has turned BARE International into one of the United States top diversity-owned businesses. Reach Dale at dbare(at)bareinternational(dot)com.
About the host:
Burke Allen puts his over three decades of media, marketing, public relations and entertainment industry experience to work for his clients. His broad background includes successful stints as a radio and TV host, writer, top-rated morning show personality, radio station owner and programmer, broadcast consultant and media trainer/educator prior to launching Allen Media Strategies in 2003. The firm works with national entertainers, New York Times best-selling authors, television and radio personalities and political leaders on their individual strategic goals. His clients have appeared on all the major national television and cable talk and news programs, thousands of national, local and regional radio shows, and leading print and online outlets including CNN, Fox, MSNBC, ABC, NBC, CBS, Sirius/XM, IHeartMedia, Cumulus, The New York Post, The Los Angeles Times, Huffington Post, David Letterman, Rachael Ray, Wendy Williams, The View, The Talk, Tom Joyner, Howard Stern, The Wall Street Journal, Fox Business, and many more. Reach him at burke(at)allenmediastrategies(dot)com.
Listeners must be logged in to register, and can create a free account today by visiting http://www.SpeakerMatch.com.