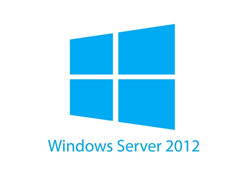 Windows Server 2012 R2 provides a stable, secure IT platform with everything it takes for a mobile-enabled business to thrive.
Hoboken, New Jersey (PRWEB) February 27, 2015
eMazzanti Technologies, a NYC area IT security consultant and managed services provider (MSP), outlines the benefits of Microsoft Windows Server 2012 R2 to businesses in an article identifying reasons to upgrade to the popular server software.
"Businesses need modern technology to compete effectively," said Jennifer Mazzanti, President, eMazzanti Technologies. "Windows Server 2012 R2 provides a stable, secure IT platform with everything it takes for a mobile-enabled business to thrive."
Below are a few excerpts from the article "What you'll Love about Windows Server 2012."
"Windows Server 2012 provides a proven, stable IT platform for your business. Its simplified user management and easy file sharing make it a match for businesses with mobile-enabled employees. It speeds up PC setup, includes PC backup and optional connection to Office 365."
"The built-in anywhere-access features are impressive, making it easy to deliver security-enabled remote access for everyone you might want on your network, including satellite offices and field employees. The ability to lock down desktops adds a lot to improved data security."
"You're also likely to see increased productivity and less downtime. Allowing people to work from home securely will help you attract employees. Integrated server backup will save time and the price of using a third-party local backup software."
eMazzanti Can Help
eMazzanti is ready to show business leaders how a modern server platform will improve access, reduce downtime and protect valuable business assets. To explore the options, contact eMazzanti Technologies at info(at)emazzanti(dot)net or call 1-866-EMAZZANTI.
Related Resource Information:
Time to upgrade to Windows Server 2012?
Windows Server 2003 End-Of-Life Support Approaching Rapidly: Do You Have a Plan?
About eMazzanti Technologies
eMazzanti's team of trained, certified IT experts rapidly deliver cloud and mobile solutions, multi-site implementations, 24×7 outsourced network management, remote monitoring and support to increase productivity, data security and revenue growth for clients ranging from professional services firms to high-end global retailers.
Serving more than 400 Hoboken, NJ, NYC area and international customers, eMazzanti is Microsoft's 2012 Partner of the Year and 2013 Northeast Region Partner of the Year, a 5X WatchGuard Partner of the Year and has made the Inc. 5000 list five years running. Contact: Carl Mazzanti 201-360-4400 or emazzanti.net Twitter: @emazzanti Facebook: Facebook.com/emazzantitechnologies.
Download the free article: How to Select an IT Provider here.