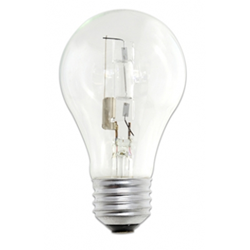 ColorView Clear bulbs make a difference in every room and fixture they are installed.
Rochester, New York (PRWEB) February 28, 2015
ColorView Clear by Tailored Lighting Inc. is a replacement for traditional light bulbs providing premium quality light, with a perfect CRI of 100, in an energy efficient format. ColorView brings out the true colors of a home, office or gallery.
ColorView uses 28% less energy and has 43% longer life compared to traditional incandescent bulbs that have been phased out due to government regulations. Being offered in 40, 60, 75 and 100 wattage equivalents, there is a ColorView bulb for every application. These mercury free bulbs are safe in homes and safe for the environment.
Kevin McGuire, President of Tailored Lighting, holder of more than 20 lighting patents, has tested the new ColorView bulbs in his lab, office, and home for a year. McGuire is impressed with ColorView's superior color quality and brightness over traditional bulbs as well as replacement LEDs and fluorescent bulbs. In addition, the ColorView bulbs are dimmable, providing a greater range of lighting conditions, as well as using 28% less energy and being 43% longer lasting than traditional bulbs.
The difference can be immediately seen after installing these eco-friendly bulbs in one's home or office. The unmatched quality of light coming from ColorView shows bluer blues, darker reds, and whiter whites, making counter tops sparkle, fabrics pop and paints shine.
ColorView is sold by Tailored Lighting Inc., Rochester, New York, 14624. Toll Free 1-800-254-4487. ColorView is a direct replace for traditional screw-in style lamps. ColorView uses 28% less energy and 43% longer lifetime of standard incandescent sources, is dimmable, is a fraction of the cost of LED sources, and contains no mercury unlike fluorescent light sources.