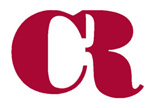 Upper Saddle River, NJ (PRWEB) February 27, 2015
Compensation Resources, Inc. (CRI) is pleased to announce that participation is open for the 2015 Salary Survey of College Graduates and Interns. This survey is targeted to employers among all industry groups, and is designed to collect data on the starting salaries companies are offering to this year's graduates of college and post-graduate studies, along with rates for interns. We are inviting all organizations to take part in this survey. The deadline to complete the survey will be April 2, 2015. Please mark your calendars with these key dates.
This survey is designed to capture salary data for college graduates and interns in 18 majors, and results will be reported by the degree earned (Associate's, Bachelor's, Master's, and Doctorate). For the intern portion, compensation data will be reported by the college year they completed (Freshman, Sophomore, Junior, and Senior). To participate, please click here.
Results are scheduled to be published in May 2015, and all participating employers will receive a free copy of the results. Non-participants may purchase the survey for $140.
To ensure that future announcements are received about this and other surveys, please contact Diana Neelman at (201) 934-0505 x105. For more information regarding CRI's surveys or to view a sample of last year's results, visit our website at http://www.CompensationResources.com.
About Compensation Resources, Inc. (CRI): CRI provides compensation and human resource consulting services to mid and small cap public companies, private, family-owned, and closely held firms, as well as not-for-profit organizations. CRI specializes in executive compensation, sales compensation, pay-for-performance and incentive compensation, performance management programs, expert witness services, and custom surveys.
Contact: Diana D. Neelman, CCP
Principal, Executive Vice President
Compensation Resources, Inc.
877-934-0505 x105
ddn(at)compensationresources(dot)com
http://www.CompensationResources.com
###