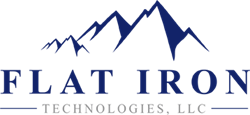 hipaapoliciesandprocedures Launches Specialized HIPAA Risk Assessment Tool and Compliance Policies for U.S. Covered Entities and Business Associates for 2015.
North American businesses identified as either a Covered Entity (CE) or Business Associate (PRWEB) February 27, 2015
North American businesses identified as either a Covered Entity (CE) or Business Associate (BA) must become compliant with the Health Insurance Portability and Accountability Act, which means obtaining the very best HIPAA risk assessment forms & documents, and that's from Flat Iron Technologies, LLC. Visit hipaapoliciesandprocedures.com to learn more today and immediately download the very best HIPAA compliance material found anywhere today. Forget about spending thousands of dollars and hundreds of internal man-hours on high-priced consultants for sourcing – and authoring – HIPAA documents and forms as it's just not needed. The quick and simple solution is to visit hipaapoliciesandprocedures.com and instantly download one of the many available toolkits today from the healthcare leaders.
Compliance mandates are very serious in today's world of ever-growing cyber security threats, which means it's time to download the very best HIPAA documents and forms found anywhere today, and that's from hipaapoliciesandprocedures.com. As a Covered Entity or Business Associate, can you really afford to suffer a data breach or loss of PHI – of course not – so get compliant today!
Data breaches of Protected Health Information (PHI) will happen, it's just a sign of the times, as untold numbers of healthcare providers are not serious about the controls and supporting policy documentation needed for ensuring the safety of PHI. Protect your business by getting serious about information security, which starts by downloading HIPAA documents and forms today from hipaapoliciesandprocedures.com.
No company really likes the thought of spending hundreds of operational man-hours authoring information security policy documentation, and it's why Covered Entities (CE) and Business Associates (BA) turn to the proven and trusted experts who've been helping them since 1999, and that's Flat Iron Technologies, LLC.