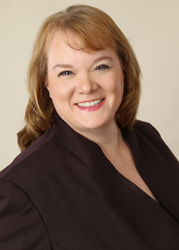 Both of these situations had impact on shareholder confidence.
Chicago, IL. (PRWEB) February 27, 2015
This week on "The Guardian" podcast with Ryn Melberg, corporate governance challenges emerge from a real news broadcaster and a fake news broadcaster. NBC and anchor Brian Williams along with The Daily Show's Jon Stewart caused two different sets of problems for their respective networks. While both stories receive a lot of notice in the traditional media, few have approached the respective issues from a corporate governance point of view. Melberg discusses the loss in shareholder confidence, credibility, and the pure dollar losses that result from what she describes as failures in governance. To listen, go to http://www.rynmelberg.com
Crisis of Credibility At NBC
NBC/Universal's embarrassing saga from Brian Williams seems to have a life of its own. If trust by the viewing public is an indicator of how serious the problem for NBC is, then both Williams and the network are in trouble. According to an article in The New York Times, before Williams apologized on the air for exaggerating an account of a forced helicopter landing during the Iraq war, he ranked as the 23rd-most-trusted person in the country — on par with Denzel Washington, Warren E. Buffett and Robin Roberts. Afterward he ranked as No. 835.
Stewart's Surprise Announcement
The abrupt announcement by Jon Stewart that he was leaving The Daily Show seemed to catch the leadership at Viacom unaware. "When we hear about insider trading, misuse of the corporate jet, or charging personal expenses to the company, practically everyone with any interest or knowledge recognizes these conflicts of interest," said Melberg. "But these are not the only areas where governance lapses can occur. Corporate governance and transparency present opportunities and challenges for companies that are not always as obvious as they might be. Controversy involving high profile network stars is analogous to crises of trust at other publicly traded companies."
Share Price Impact
Both of these situations had impact on shareholder confidence. The share price of Viacom (which owns Comedy Central and The Daily Show) dropped 1.5% on the NASDAQ that is $350 million dollars, the day after the Stewart announcement. Comcast, which is a much larger company, did not suffer as large a financial hit as Viacom, but was embarrassed and left to do a lot of explaining and scurrying in the aftermath. "What media companies have to realize is that these personalities are corporate assets," Melberg said. "While other companies have assets and investments in buildings, equipment, laboratories, and even intellectual property, media companies invest in personae's like Williams and Stewart."
Crisis Management
Melberg states that NBC and Comcast are doing a better job managing the crisis than Viacom. "NBC took Williams off the air and announced who would replace him during his suspension and in so doing took the spotlight off of themselves," Melberg said. "Viacom has not treated the situation with Stewart like a crisis, not named a replacement or even a timetable for making a selection. Waiting for a crisis to go away is not an effective strategy," she concluded.
About Ryn The Guardian Melberg
Ryn "The Guardian" Melberg has that nickname because of the work she does to guard the bottom line from poor processes, guard profits, guard against lack of rigor, and guard against ethical slip-ups.