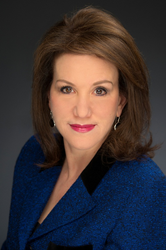 The new proposals are a step in the right direction in terms of fairness in sentencing.
Philadelphia, Pennsylvania (PRWEB) February 27, 2015
To mark the ten year anniversary of U.S. v. Booker, 543 U.S. 220 (2005) (ruling that the Federal Sentencing Guidelines were no longer mandatory), the U.S. Sentencing Commission recently proposed a number of amendments to the Guidelines, pursuant to 28 U.S.C. §994(a), (o) and (p).
The first notable proposal is an amendment to § 1B1.3 of the Sentencing Guidelines, dealing with the scope of conduct for which the defendant is held responsible at sentencing - Relevant Conduct. Interestingly, one of the proposals recommends limiting court's ability to impute conduct committed by others to the defendant unless he or she specifically agrees to jointly engage in the activity. Ms. Lefeber notes that this departs from previous standard in the present guidelines where conduct can be imputed if it is forseeable in furtherance of a jointly undertaken criminal activity.
Other proposed amendments to § 2B1.1, relate to White Collar Fraud cases. First, the Commission proposes limiting the "sophisticated means" adjustment to when the defendant himself or herself uses truly sophisticated means. Ms. Lefeber explains that no longer will using an offshore account to move money be considered sophisticated—because it's not. Instead, the proposed amendment's focus is on criminal conduct not commonly used by others to commit the same crime. Next, the Commission proposes adjusting the loss calculations for inflation, which have not been adjusted since 1987. The Commission makes two proposals, both using the Consumer Price Index, and both significantly raising the levels of loss required for a sentencing increase. In another proposal, the Commission recommends amending the "intended loss" calculation and questions whether courts should continue to use the greater of intended loss or actual loss (which often leads to harsh outcomes for defendants who may have intended to cause loss but whose conduct resulted in little or no loss) or whether courts should be able to choose which amount to use.
The Commission's proposals are now in a stage of public review, lasting until March 18, 2015.
Ms. Lefeber believes that the new proposals are a step in the right direction in terms of fairness in sentencing.
About Hope Lefeber:
In practice since 1979, Lefeber is an experienced and aggressive criminal defense attorney in Philadelphia. As a former Enforcement Attorney for the U.S. Securities & Exchange Commission, Lefeber uses the knowledge she gained while working for the government to best defend her clients facing serious state and federal charges related to drug offenses and white collar crime, including business and corporate fraud, mail and wire fraud, money laundering, financial and securities fraud, and tax fraud. A member of the invitation-only National Trial Lawyers Top 100, Lefeber has been recognized by Thomson Reuters as a 2014 Super Lawyer. She has also been recognized by the National Academy of Criminal Defense Attorneys as one of the Top Ten Criminal Defense Attorneys. She has represented high-profile clients, published numerous articles, lectured on federal criminal law issues, taught Continuing Legal Education classes to other Philadelphia criminal defense attorneys and has been quoted by various media outlets, from TV news to print publications.
Learn more at http://www.hopelefeber.com/.