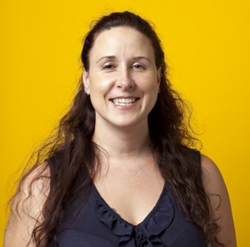 Salem, OR (PRWEB) February 26, 2015
Dr. Sunny L. Drake, a periodontist in Salem, OR now treats receding gums with the revolutionary Pinhole Surgical Technique (PST™). Among the many dental services and treatments she offers, Dr. Drake now has the specialized training and certification to provide this patented treatment for gum recession. The problem of recession is a serious concern, both visually and for the patient's oral health. The solution of PST™ offers a visible improvement in gum line health after a simple office visit.
Known as the periodontist Salem, OR residents turn to for personalized service and detailed dental care, Dr. Drake is excited to provide an outstanding new solution for the common problem of receding gums among her patients. Other surgeries to remedy gum recession typically rely on the cutting and stitching of a gum graft to restore the gum line. Naturally, the invasive surgery is uncomfortable and calls for a recovery time of many weeks, with soft food diet restrictions and the need for strong pain medication as the patient gently returns to life activities after many days.
The Pinhole Surgical Technique™ is the new answer and offers a minimally invasive option to restore healthy gum lines. After consultation with the patient and thorough examination of the condition, Dr. Drake starts the surgery with a tiny pinhole opening in the healthy tissue. Able to access beneath the gum tissue with specialized dental instruments, Dr. Drake then gently lifts and stretches the healthy tissue to cover areas of recession. With PST™, patients report little to no bleeding and rapid recovery time. Most people are back to normal life activities within a day of the treatment, with no need for strong pain medications or diet restrictions beyond the rapid recovery time of a day or so.
Learn more about the periodontist Salem, OR patients rely on for the special skills and certification needed to offer the exciting new option in receding gums treatment called the Pinhole Surgical Technique™. Contact Dr. Drake to schedule a consultation.
About the Practice
Drake Periodontics & Implantology P.C. is a periodontal practice offering individualized care for patients in Salem, OR. Dr. Sunny Drake attended Idaho State University to attain her bachelor's degree, and subsequently attended Oregon Health and Science University, School of Dentistry, continuing into their advanced specialty training in Periodontology and Dental Implants. She completed a three year residency and earned a Certificate of Advanced Education in Periodontics and Implantology, and a Master of Science in Periodontology. Dr. Drake is a Diplomate, and is board certified in Periodontology, a recognized specialty of the American Dental Association. To learn more about Drake Periodontics and Implantology P.C. and the services they provide, visit their website at http://www.drakeperio.com or call (503) 385-8821.