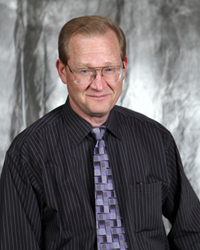 Springfield, MO (PRWEB) February 26, 2015
Now offering the Pinhole Surgical Technique (PST™) for his patients with receding gums, Dr. Leo A. Tokarczyk has acquired the special training and certification to administer the patented new surgical procedure. The periodontist Springfield, MO residents trust for comprehensive and personalized service now delivers improved gum line appearance and health in an efficient office procedure. As the name implies, the Pinhole Surgical Technique™ starts with a tiny pinhole in the healthy gum tissue, which allows Dr. Tokarczyk to access beneath the tissue with specially designed dental implements so that he can gently stretch the gums to cover areas of recession.
As the periodontist Springfield, MO residents turn to for specialized knowledge and treatment regarding gum health, Dr. Tokarczyk devotes time to educating patients about the delicate tissues that support the teeth. Inadequate oral hygiene or infrequent visits to the dentist allows dental problems to develop out of sight for many people. Causes of receding gums vary by individual patients, and can include factors such as:

Overaggressive brushing or incorrect technique
Wrong kind of toothbrush that can damage sensitive tissue of the gums
Periodontal disease
Clenching or grinding of the teeth
Oral piercings
Whatever the reasons, gum recession is not only unsightly, but is also dangerous to oral health and overall wellbeing. Recession can allow harmful bacteria easier access to sensitive areas of the gum tissues and supporting structures. Gum recession usually continues to progress as long as it is left untreated, which can potentially lead to root decay and even loss of teeth.
With PST™, patients need not fear the invasive surgery of gum grafting that typically involves cutting a piece of gum tissue from one area of the mouth to be sutured over areas of exposed root surfaces. Recovery time is lengthy and generally uncomfortable after a gum grafting procedure. The PST™ process is minimally invasive, meaning there is no cutting or stitching delicate gum tissue. Patients report little to no bleeding, only minor discomfort, and rapid recovery time with PST™ that has them back to life activities within a day or so.
Local residents can get the facts about the exciting new treatment that gives quick and effective results for stronger, healthier, and more attractive gums by visiting Dr. Tokarczyk's website or calling his office for a consultation. Dr. Tokarczyk is the periodontist in Springfield, MO who offers the Pinhole Surgical Technique™, an effective new solution to the problem of receding gums.
About the Doctor
Dr. Leo A. Tokarczyk is a periodontist dedicated to providing excellent care to patients in Springfield, MO. Dr. Tokarczyk offers the most current treatment options to his patients. He focuses on periodontics, implants and periodontal plastic surgery that help patients achieve a healthier mouth. His undergraduate dental degree at the University of Missouri at Kansas City, and post graduate residency at the University of Missouri at Kansas City and the Veterans Administration Hospital at Leavenworth, Kansas allowed him to develop great expertise in periodontal treatment. He is an active member of The American Dental Association, Missouri Dental Association, Greater Springfield Dental Society, and the American Academy of Periodontics. To learn more about the services offered by Dr. Tokarczyk please visit his website at http://www.springfieldperioimplants.com or call (417) 882-2880.