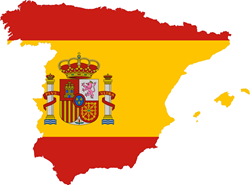 We are proud that Jelastic decided to join the ICT business community in Málaga. Jelastic identified Málaga as a highly competitive business location where they can boost their business in Spain, Europe and South America.
Mobile World Congress in Barcelona (PRWEB) March 01, 2015
Jelastic, Inc., the first company that combined Unlimited PaaS and Container-Based IaaS into one solution, has announced the opening of their fifth location in Málaga, in the southern region of Spain.
Jelastic now has offices in the USA, Ukraine, Russia, Australia and Spain since launching their cloud solution in 2011. In 2015, the company is on a mission to continue active expanding of their private and public cloud services to the European market and the new location in Málaga makes these relationships even more accessible to European companies.
Jelastic currently has public and private cloud partners in European locations such as Finland (Planeetta Internet), Germany (dogado), Sweden (Elastx), United Kingdom (Layershift, Centerprise and Lunacloud), France (Magic Online), the Netherlands (Hostnet and info.nl), Switzerland (innofield) and in Luxembourg (Telecom Luxembourg). Spain is now among these countries, not only as a partner location (GMV), but a new thriving headquarters for Jelastic's European sector.
"Málaga is an entrepreneurial Smart City with a surrounding innovative ecosystem known as Málaga Valley which is known for its high-tech industry, its pilot projects, its national high-speed rail research center and its entrepreneurial spirit," said Ruslan Synytsky, Jelastic CEO. "Given its low cost of living, high quality of life, excellent transportation infrastructure and its geographic location, Málaga offers a wealth of opportunities for the further economic development of Jelastic."
Jelastic has planned the following activities/projects in Malaga:

Keep on working with their current private cloud customer GMV based in Spain
Continue to develop and grow a successful upcoming partnership with 2 hosting providers in the region
Announce new partnerships with local Spanish hosting providers
Gain new private and public cloud clients in the region
Liaise with local government to grow their network with new contacts and mutually beneficial opportunities
The Invest in Andalucía team and the Málaga Open for Business team, collaborated with Jelastic from the beginning of their expansion project in Europe. They provided data, information, advice and key contacts for the decision on where to set up their new European headquarters.
"We are proud that Jelastic decided to join the ICT business community in Málaga," said sources of Invest in Andalucía-Spain. "Jelastic identified Málaga as a highly competitive business location where they can boost their business in Spain, Europe and South America. They appreciated the local key success factors like the innovative environment, modern ICT infrastructure, international flight connectivity and not to forget the excellent quality of life."
Ericsson, Oracle, Google, IBM, Accenture, Keysight Technologies, Telefonica, Huawei, Computer Sciences Corporation (CSC), Raytheon, Fujitsu Ten, TDK-EPC and others have benefited from opening offices or expanding their teams in Málaga during the last 5 years, and Jelastic expects to see similar growth and success.
"As a leading cloud computing service platform provider, we are excited to welcome Jelastic to Málaga and to the Málaga Valley innovative ecosystem," said Marc Sanderson, Director of International Economic Development, City of Málaga, Spain.
This week, Jelastic is exhibiting at Mobile World Congress in Barcelona with the Skolkovo Foundation in Hall 6, Booth 6D60.
A press conference will be held on March 3 at 11am CET at Fira Gran Via, Hall 6, Booth 6D60 and will include attendees from the Jelastic team including Director of Jelastic Spanish Division, Alexey Anikin, Director of Business Development, Dmitry Lazarenko and Director of Marketing, Tetiana Fydorenchyk. Igor Bogachev, Director of IT cluster in Skolkovo and Dmitry Chikhachev, Managing Partner at Runa Capital will also be available to address the press.
About Invest in Andalusia
Invest in Andalucía-Spain is an initiative supported by the Andalusian Regional Government to attract foreign direct investment to our region and to assist existing investors to expand in Andalusia.
About Open for Business, Málaga, Spain
The City of Malaga has made a commitment to helping international entrepreneurs, companies and investors start commercial activities within the Malaga Valley innovative ecosystem. The "Open for Business Malaga" department manages direct foreign investment promotion and provides personalized services to companies. These services include but are not limited to providing local economic market data, organizing business meetings, identifying financial incentives and assisting with office space, taxes, housing, utilities and international schools.
For more information, please contact Open For Business Malaga at msanderson(at)malaga(dot)eu, Tel: (+34) 951 92 91 48, http://www.OpenForBusiness.Malaga.eu
About Jelastic
Jelastic, Inc. is the first company that combined unlimited PaaS ease of use (developer's productivity) and the IaaS flexibility (agility) within a single platform. Jelastic is a venture-backed enterprise software company that enables hosting service providers, systems integrators, enterprises and OEMs to unleash the full potential of the cloud to generate superior ROI and efficiencies. Investors in Jelastic are Runa Capital, Almaz Capital and Maxfield Capital.
For more information visit us at http://www.jelastic.com, or follow us on Twitter at http://www.twitter.com/Jelastic, and Like Us on Facebook at http://www.facebook.com/jelastic