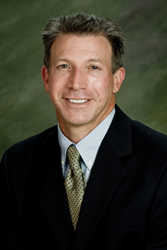 Plainville, CT (PRWEB) February 26, 2015
Laser dentistry is changing the way patients feel about dental treatment, and Dr. David R. Edelson is the dentist Plainville, CT residents choose for advanced dental solutions. Now offering LAPIP® laser therapy for peri-implantitis in the area around dental implants, Dr. Edelson is specially trained and certified to use the FDA cleared laser to give his patients healthier, stronger gums. Similar to periodontal disease around natural teeth, peri-implantitis affects the gums and tissues around dental implants. Just as laser surgery has been found useful in treating periodontitis surrounding teeth, it is a very good solution to the problems caused by infection around implant posts.
Dr. Edelson is well-known as the dentist in Plainville, CT to consult for answers to all types of dental issues, and now he adds leading edge technology with laser dentistry for infections surrounding dental implants. Using the PerioLase® MVP-7™ computer guided laser to fight peri-implantitis in the gum tissues, Dr. Edelson helps his patients maintain their dental implants. Early diagnosis of periodontal disease, whether in natural teeth or surrounding implants, is key to successful treatment of the progressive oral health condition. Left untreated, peri-implantitis causes inflammation, damage to the gums, gum recession, damage to the bone, and potentially loss of the implant.
With laser dentistry, the infected tissue is eradicated and damage to the gums is rapidly and effectively treated in a minimally invasive office procedure. Most patients report quick recovery time and only minor discomfort during the LAPIP® process. Patients who have avoided treatment of periodontal problems in the past due to the dread of pain and slow recovery typical of traditional gum surgery are now rethinking their treatment options and starting on the path to renewed oral health.
Local residents are encouraged to learn more about the exciting new treatment options in laser dentistry that Dr. Edelson now offers. This dentist in Plainville, CT, who is known for leading edge technology and quality personalized service, is on the web at http://www.plainvilledentist.com. Individuals can call 860-357-6772 to schedule a consultation.
About the Doctor
Dr. David R. Edelson is a general dentist offering personalized dental care for patients in Plainville, CT. Dr. Edelson received his B.S. in Biology from Trinity College in Hartford, CT. He then went on to receive his Doctor of Dental Medicine at Tufts University School of Dental Medicine. He completed his general practice residency at Boston City Hospital and his dental sleep medicine residency at Tufts University School of Dental Medicine. Dr. Edelson recently became a Diplomate with the International Congress of Oral Implantologists, and belongs to the one percent of dental professionals currently providing the LANAP® protocol, the first FDA cleared laser procedure for gum disease and periodontal treatment. To learn more about Dr. Edelson and his dental services, visit his website at http://www.plainvilledentist.com and call 860-357-6772.