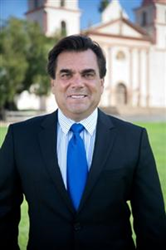 Santa Barbara, CA (PRWEB) February 27, 2015
Apartment Investment Specialists of Santa Barbara, CA recently announced over $50 Million in sales and over 30 apartment building sales. Broker Owner Craig Lieberman attributes the great year to investors flocking to investment grade real estate due to stability and the current low interest rates available.
"I've been selling apartment buildings for almost 40 years and this is one of the best times for investors both seasoned and beginners that I've experience," said Apartment Investment Specialists Owner, Craig Lieberman. "From San Luis Obispo to Santa Barbara and Ventura County down to Los Angeles County, we just can't get enough inventories to meet the demand. If a property is priced correctly, it just won't last long on the market these days. This bodes well for real estate investors and the state of California as well."
About Apartment Investment Specialists
Apartment Investment Specialists are Industry Leaders in Apartment Property Brokerage and Property Management. Craig Lieberman and his team, whom have in-depth backgrounds and experience in real estate, appraisal, tax and legal principals, have the unique skill set to help you optimize your multi-family property investment activities and portfolio.
Nearly 40 years of study and practice make Lieberman an excellent resource. As President of AIS, he brings a powerful combination of knowledge and experience. Not only is Lieberman a real estate broker with B.S. and M.S. degrees in Real Estate, Appraisal & Investment Analysis, as well as having the unique professional CCIM designation, he has owned over a dozen multifamily properties himself since 1978. This blend of skills, education and hands-on experience makes him uniquely qualified to understand the needs of his Investor clients, and the know-how to optimize their investment pursuits.
For more information visit http://www.ApartmentInvestmentSpecialists.com