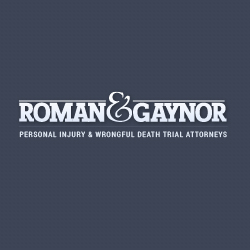 (PRWEB) February 26, 2015
Under the mantra "Share the Road," a local New Port Richey law firm, Roman & Gaynor, will team up with GearLink Racing at "Curious George Bike Day" for kids. The event will feature live music, free reading materials, Curious George story time, a Curious George Meet and Greet, and a safety presentation.
Roman & Gaynor and Gearlink Racing Team will be hosting the safety check, where kids can participate in a fun and educational course to learn about safe cycling.
At the Curious George Bike Day, Roman & Gaynor will hand out free backpacks and "Share the Road" magnets.
Roman & Gaynor is a personal injury law firm that serves New Port Richey and the surrounding region. With a strong background in cycling, the firm's legal team is passionate about promoting bike safety in the community through awareness and education.
Additionally, Roman & Gaynor is prepared to represent injured cyclists as they seek financial compensation for injuries in avoidable accidents.
To learn more about Roman & Gaynor, visit http://www.pascoinjurylawfirm.com.
GearLink is a Florida cycling race team that facilitates safety, awareness, and education. Sponsored by Roman & Gaynor, the team strives to act as an ambassador to the local community for cycling. Most importantly, GearLink endeavors to encourage bicycle safety by building relationships and friendships with like-minded people.
Additional Information About the Curious George Bike Day
The Curious George Bike Day is scheduled for Saturday, March 7th, 2015 from 9:00 a.m. to 12:00 p.m. The event is for children ages three to six, is free of charge, and will be held at the Jay B. Starkey Wilderness Park in New Port Richey.