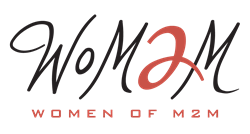 You inspire people by your very actions. You may not know it but they see it, they gravitate to you for that.
Carol Stream, IL (PRWEB) February 27, 2015
"You inspire people by your very actions. You may not know it but they see it, they gravitate to you for that." These words come from Major General (Ret. U.S. Army) N. Lee S. Price., as she stood up and encouraged both women and men in attendance at a dinner this week.
Connected World magazine, along with Price gathered together on Tuesday evening to honor the prestigious 2015 Women of M2M (WoM2M) at an awards gala.
Addressing the women, Price said, "I sincerely appreciate the position you ladies have taken and the platforms open to you. It is important to remember history, and we all conveniently forget it."
The annual WoM2M is comprised of some of the most powerful women in the technology sector, representing many of the largest, most innovative companies in the world.
"I am very pleased to be able to honor the 2015 women of M2M," says Peggy Smedley, editorial director, Connected World magazine. "Each year I am able to work with a great group of women and this year is no exception. The women we are recognizing this year lead with grace and equanimity and are surely risk takers as we all learned from General Price's amazing presentation."
The 2015 WoM2M have been chosen because they each bring a unique lens to their respective companies, helping push connected technologies forward to help their companies become better corporate citizens and technology leaders overall.
The 2015 WoM2M include:
Michelle Avary, Aeris Communications
Paula Beauregard, Edge Velocity
Andrea Bennett, CETPA (California Educational Technology Professionals Assn.)
Kathryn Caspar, Synapse Wireless
Safra Catz, Oracle
Karin Edgett, SunFriend Corp.
Cherie Fuzzell, Parkmobile
Melani Griffith, Penthera
Monica Hallam, AT&T
Mar Hershenson, Pejman Mar Ventures
Claire Hooper, Cambridge Temperature Concepts
Sheri Horwitz, Synchronoss Technologies
Laetitia Jay, Gemalto
Sheila Jordan, Symantec
Kay Kapoor, AT&T Government Solutions
Erica Klampfl, Ford Motor Co.
Suzanna Kovoor, Zohmic
Lisa Landig, Mesh Systems
Kirsten Lester, Viverae
Jenny Kennedy Linton, OSIsoft
Vivian Loftness, Carnegie Mellon University
Lesley Marincola, Angaza Design
Maria Martinez, Salesforce
Michelle Moody, Ford Motor Co.
Monique Morrow, Cisco Systems
Colleen Mulrooney, Delta Engineers
Emer O'Daly, Love and Robots
Nicola Palmer, Verizon Wireless
Jan Peterson, XCSpec
Ginna Raahauge, Riverbed Technology
Sandra Rivera, Intel
Deborah Rozman, Quantum Intech
Aenor Sawyer, UCSF Center for Digital Health Innovation
Rebecca Schatz, Code Savvy
Andrea Sroczynski, Telenor Connexion
Urška Sršen, Bellabeat
Halle Tecco, Rock Health
Evelyn Torres, Solaris Technologies
Bridget Van Kralingen, IBM Global Business Systems
Marni Walden, Verizon Wireless
Susan Wojcicki, Google/YouTube
Michelle Zatlyn, CloudFlare
The WoM2M Gala was held as the closing ceremonies for the 2015 Connected World Conference. Held in partnership with University of Alabama at Birmingham's Center for Information Assurance and Joint Forensics Research (The Center), Connected World Conference gathered professionals together in order to create a call-to-action and develop a take-away security strategy to protect our connections to the nation's most critical infrastructures. The event was held February 23-24 at the Birmingham Marriott in Alabama.
Want to learn more about the women recognized in 2015?
Subscribe to the print edition or download the Connected World app in the iTunes App Store or Google Play. Simply search for Connected World.
About Connected World Magazine
Connected World is the business and technology publication that provides the intelligence industry titans need and the guidance consumers crave. It's all about M2M. connectedworld.com