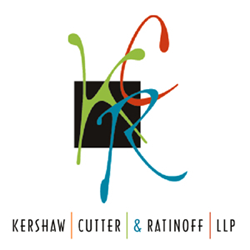 Sacramento, CA (PRWEB) February 26, 2015
A group of attorneys representing individuals who have asserted claims and litigation against St. Jude Medical concerning its Riata defibrillator lead today announced a confidential settlement resolving approximately 950 pending cases and claims. St. Jude Medical will be paying an estimated maximum of approximately $14,250,000 to fund the settlement.
Leads act to conduct the electrical impulses between the heart and the ICD. According to court documents, St. Jude Medical discontinued selling the Riata silicone-insulated lead models as of December 31, 2010. St. Jude Medical issued communications to medical care providers concerning the Riata lead in December 2010 and November 2011, and, in December 2011, the FDA classified the November 2011 communication as a Class I Recall.
The cases have been vigorously litigated by the parties in federal and state courts across the country for the past two years. The attorneys representing the claimants are satisfied with this settlement as it provides resolution of the suits and claims without need for the further expense and uncertainties of litigation.
The law firms for the plaintiffs are primarily comprised of Zimmerman Reed, PLLP, Gustafson Gluek, PLLC, Lockridge, Grindal Nauen, PLLP, and Brooks Cutter of Kershaw, Cutter & Ratinoff, LLP. The defendants are primarily represented by Stinson Leonard Street, LLP, Sidley Austin LLP, and Mayer Brown, LLP.
###