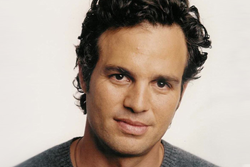 The $100,000 prize was created to focus attention on the need to reduce the impact of human lives on the planet, particularly given the rising population predictions for this century.
Carlisle, Pa. (PRWEB) February 25, 2015
Dickinson will present Mark Ruffalo, the award-winning actor, director and advocate for addressing climate change and increasing renewable energy, with The Sam Rose '58 and Julie Walters Prize at Dickinson College for Global Environmental Activism. The $100,000 prize was created to focus attention on the need to reduce the impact of human lives on the planet, particularly given the rising population predictions for this century. It will be presented during the college's Commencement ceremony on Sunday, May 17.
Ruffalo, one of Hollywood's most respected and sought-after actors, has successfully leveraged his celebrity in defense of America's waterways and freshwater supplies. In 2011, he co-founded Water Defense to raise awareness about the impact of energy extraction on water and public health. In a 2014 interview with HuffPost Live, he said, "Water Defense was started to give people a place to go who are being affected by fossil-fuel extraction. We wanted to create a hub for communities that are disenfranchised and don't have media attention to get their stories out in the world. I'm a focal point. I get the spotlight on me and pass it on to places like Aliceville, Alabama; Casselton, North Dakota; and Mayflower, Arkansas."
Ruffalo also co-founded The Solutions Project, which launched in 2012 as part of his mission to share science, business and culture that demonstrates the feasibility of renewable energy. Recently, Ruffalo teamed up with racecar driver and environmental activist Leilani Munter in partnership with The Solutions Project to promote their initiative, "50 Plans for 50 States." The plan is a roadmap to take the U.S. to 100 percent clean energy and hopes for a transition from traditional fuel-burning energies to alternative energies such as wind, water and solar in each state.
A regular contributor to The Guardian and The Huffington Post, Ruffalo has received the Global Green Millennium Award for Environmental Leadership and the Meera Gandhi Giving Back Foundation Award. In 2011, he was named one of Time magazine's "People Who Mattered," and in 2013 he received The Big Fish Award from Riverkeeper—New York's clean-water advocate. He also is the recent recipient of the BAFTA Los Angeles Britannia Humanitarian Award for his environmental work.
Ruffalo's acting credits include "You Can Count on Me," "The Avengers," "Zodiac" and "Eternal Sunshine of the Spotless Mind," as well as the Emmy, Golden Globe and Screen Actors Guild Award-winning HBO film "The Normal Heart." His roles in the Academy Award-nominated films "The Kids Are All Right" and "Foxcatcher" earned Ruffalo Oscar nominations for Best Supporting Actor. Upcoming releases include "Infinitely Polar Bear" and "The Avengers: The Age of Ultron," in which he reprises his role as Bruce Banner (The Hulk). He also is currently filming a sequel to "Now You See Me," which was co-written by Dickinson alumnus Edward Ricourt, class of 1995.
In addition to a $100,000 monetary award, Dickinson's Rose-Walters Prize includes a short residency during the academic year. During that residency, Ruffalo will meet with Dickinson's many student environmental-leadership groups and faculty, participate in class discussions and give a public presentation. Previous prize recipients include, Bill McKibben, author, journalist and founder of 350.org; Lisa Jackson, Apple's vice president of environmental initiatives and former Environmental Protection Agency administrator under President Barack Obama; and James Balog, an award-winning nature photographer and author.
"Education is a necessity if we are to understand the problems facing the natural world and its inhabitants," said Rose. "Julie and I wanted to endow the prize at Dickinson because we fully support the curriculum, which promotes student awareness of the environment and training for professional careers in the sciences as well as responsible living for the protection of all life forms."
Dickinson is a highly selective private liberal-arts college of 2,400 students and a national leader and innovator in sustainability education. Students are challenged through classroom studies, living laboratories, service learning, student-faculty research and study abroad to build the knowledge and skills that are needed to create a sustainable world. Opportunities for hands-on learning include working with community groups to protect local watersheds and air quality, learning about solar energy and growing food on the college's USDA organic-certified farm and producing biodiesel from waste vegetable oil. Sustainable practices and values are underscored by a commitment to climate neutrality, green building practices, socially responsible investment and diverse community engagement. Dickinson's achievements and leadership have earned the highest recognitions from the Association for the Advancement of Sustainability in Higher Education, Sierra Magazine, the Sustainable Endowments Institute, The Princeton Review and Second Nature.