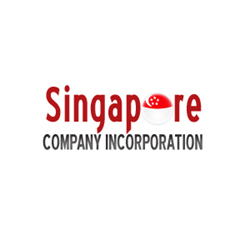 With so many beneficial measures and incentives introduced in the Singapore Budget 2015, it is highly recommended that start-ups leverage on the business-friendly environment here and lay a strong foundation for their businesses
Singapore (PRWEB) March 06, 2015
SingaporeCompanyIncorporation.sg Launches New Knowledge Base Microsite for Singapore Company Registration
Summary:
SingaporeCompanyIncorporation.sg recently launched a support microsite which serves as a repository of valuable up-to-date information on how to form a startup and operate a company in Singapore.
Body:
SingaporeCompanyIncorporation.sg has recently launched a new microsite, http://faq.singaporecompanyincorporation.sg, a digital repository of up-to-date information on how to form, operate, and expand a start-up in Singapore.
"Singapore's fundamental advantages such as its robust financial hub status, good governance, solid infrastructure and logistics capabilities, are optimum factors to facilitate an entrepreneurial landscape. In line with this, we launched this support microsite to cater the needs of foreign entrepreneurs and venture capitalists intending to set up a company in Singapore," commented Cheryl Lee, manager at SingaporeCompanyIncorporation.sg.
The support microsite showcases the company's expertise and services. Visitors can access this wealth of information on Singapore company formation, statutory compliance, corporate taxation, amongst others.
The new platform features a wide-ranging, highly specialized reference content on Singapore incorporation that will prove to be a rich resource for the enthusiastic entrepreneurs.
The microsite is designed such that it is user-friendly, interactivity makes it easy for site visitors to find relevant information without feeling overwhelmed.
The microsite also boasts a searchable FAQ database that enables users to quickly find information they seek for.
The microsite answers most asked questions pertaining to Corporate bank accounts, Corporate tax, Compliance, Company Formation, Company secretary, Paid up Capital, Post-Corporation, Company Registered address, Shareholders, Types of entities, Subsidiary Company and many more.
For those seeking questions that are not addressed in the section, an online form is available to submit additional queries.
"With so many beneficial measures and incentives introduced in the Singapore Budget 2015, it is highly recommended that start-ups leverage on the business-friendly environment here and lay a strong foundation for their businesses," said Cheryl Lee.
To access the support centre, click here.
About SingaporeCompanyIncorporation.sg:
SingaporeCompanyIncorporation.sg is a portal for entrepreneurs and professionals who want to have a presence in Singapore. It is also a provider of company incorporation, as well as the related taxation and relocation services in Singapore.
80 Playfair Road
Singapore 367998
65 6850 5280
info(at)singaporecompanyincorporation(dot)sg
http://www.singaporecompanyincorporation.sg