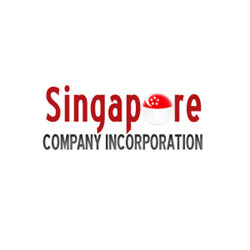 Given Singapore's reputation as one of the most attractive destinations for foreign investment, there are many companies here that are based overseas. Hence, there may be difficulties when management overseas tries to coordinate with the auditors
Singapore (PRWEB) February 28, 2015
Leading incorporation portal SingaporeCompanyIncorporation.sg announces the publication of a guide for Singapore country resident directors.
The guide aims to educate local country directors, as not many professionals are willing to take up directorship roles due to their uncertainty of the roles and responsibilities of a director and the potential penalties and repercussions for errant directors.
Key takeaways from the guide are as follows:
A director should be a "natural" in the field who is at least 18 years of age and is not an undischarged bankrupt, a current or former unfit director of any insolvent companies, a convicted person or person disqualified by a court order, or persistently in default of the requirements of the Act. Superficially, there are no restrictive prerequisites, such as educational qualifications, that are required before one can be appointed as a director. However, Section 201 of the Companies Act does note that a director should take reasonable steps to ascertain:

What action has been taken to the writing off of bad debts;
What action has been taken when making provisions for doubtful debts;
If the value of current assets have been realised in the ordinary course of business; and if otherwise, written down to the amount which they are expected to realise;
If any non-current asset exceeds the amount which would be recoverable over its useful life or on its disposal; and
That all relevant explanations and information for the above is included in the accounts.
In short, the guide states that directors should be able to read and understand the form and contents of the financial statements; and ensure that the financial information presented in the financial accounts is clear, complete and consistent with their understanding.
Directors also undertake the responsibility to ensure that reputable and qualified accountants are engaged to prepare the financial accounts of the company; and ensure that all information requested by the accountants is provided to them in a timely manner.
"Given Singapore's reputation as one of the most attractive destinations for foreign investment, there are many companies here that are based overseas. Hence, there may be difficulties when management overseas tries to coordinate with the auditors and the corporate secretarial service provider based in Singapore," remarked Cheryl Lee, Operations Manager at SingaporeCompanyIncorporation.sg, a leading Singapore incorporation portal.
Having recognised this, the Companies Act has made it mandatory for all companies to have at least one ordinarily resident director. Naturally, it would be prudent to engage an experienced director, who is well versed in the statutory requirements and willing to undertake an active role in liaising between the company's corporate secretarial service provider and its auditors.
Alternatively, the report states that a company may wish to nominate a local employee to stand as a local resident director. While this may be convenient, the company should ensure that the local employee has been adequately briefed on the duties and responsibilities of a director.
To read more about the roles and responsibilities of a company director, click here.
About SingaporeCompanyIncorporation.sg:
SingaporeCompanyIncorporation.sg is a portal for entrepreneurs and professionals who want to have a presence in Singapore. It is also a provider of company incorporation, as well as the related taxation and relocation services in Singapore.
80 Playfair Road
Singapore 367998
65 6850 5280
info(at)singaporecompanyincorporation(dot)sg
http://www.singaporecompanyincorporation.sg