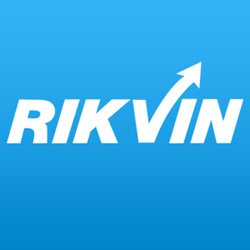 In a nutshell, with an excellent standard of living and efficient transport hubs, Australia and Singapore both remain highly desirable for businesses operating through the region
Singapore (PRWEB) March 04, 2015
Rikvin has recently published a comparative report on the business environment of Australia vs Singapore. Both countries have a strong political and financial system, low unemployment rate, and a highly-skilled and diverse workforce.
The objective of this report is to cover the major aspects that contribute to the ease of doing business in these countries, including:
Economic Overview
Australia has a booming resource sector, with a strong focus on minerals and energy, commodities, manufactured goods and services, premium quality agriculture, innovation and creativity in a range of areas.
On the other hand, Singapore, with small population and no natural resources, shows the world how a tiny island can likewise become one of the world's most prosperous and advanced economy. Having limited natural resources, Singapore imports everything it needs, including water from neighboring countries.
Tax Obligations
Due to tax exemption schemes, the effective tax rates in Singapore are one of the lowest worldwide. The corporate tax rate in Singapore stands at 17 percent flat for both domestic and foreign entities. 75% of up to the first S$10,000, and 50% of up to the next S$290,000 of an eligible company's chargeable income is exempt from corporate tax.
Australian resident companies are subject to company income tax on their income derived from all sources. The current rate of tax for both resident and non-resident companies is 30 percent. Non-resident companies are required to pay income tax only on Australian-sourced income.
Business Structures and Legal System
Australia and Singapore are regarded as exceptionally business-friendly, and this makes them ideal locations for foreign investment.
Most foreign companies conduct business in Australia through a wholly or partly owned subsidiary or through an Australian branch. Like Singapore, Australia's legal system is mature and friendly to business.
Workforce
The report presents a comprehensive range of information on the multicultural population, cost of labor, minimum wage for both the countries at a glance.
"Australia's strong economic fundamentals and location in the Asia Pacific provide a wealth of opportunities. Singapore poses as a lucrative business destination, thanks to its dynamic market scenario," said Mr. Satish Bakhda, COO of Rikvin.
"In a nutshell, with an excellent standard of living and efficient transport hubs, Australia and Singapore both remain highly desirable for businesses operating through the region," he concluded.
Read the complete guide here.
About Rikvin:
Established in 1998, Rikvin has partnered with thousands of investors, entrepreneurs and professionals who want to work or do business in Singapore. Rikvin's areas of expertise include company Singapore company registration, accounting, taxation and other related corporate services. Rikvin is also a licensed employment agency and offers a full spectrum of Singapore work visa services for professionals who wish to relocate to Singapore.
30 Cecil Street, #19-08 Prudential Tower, Singapore - 049712
(+65) 6438 8887
media(at)rikvin(dot)com
http://www.rikvin.com