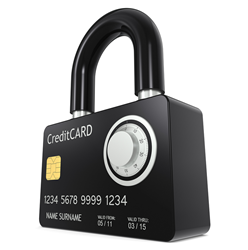 pcipolicyportal.com Launches Small Business PCI Policy Templates Toolkit for U.S. and Global Merchants Seeking PCI DSS Certification.
Atlanta, GA (PRWEB) February 27, 2015
Merchants and service providers all throughout North America and the European Union can now instantly download the Small Business PCI Policy Templates Toolkit today from the industry leaders at pcipolicyportal.com. Any small business around the world that's storing, processing, and or transmitting cardholder data must become compliant with the Payment Card Industry Data Security Standards (PCI DSS), which can be an incredibly challenging proposition. pcipolicyportal.com has been assisting small businesses since 2009 by offering the very PCI policy templates & toolkits for ensuring rapid and complete PCI DSS compliance. With version 3.0 of the PCI DSS standards now out, it's time that small businesses got serious about PCI compliance, which begins by downloading the Global PCI DSS Policies Packet today containing all essential documentation for rapid and complete PCI compliance.
Compliance with the Payment Card Industry Data Security Standards (PCI DSS) can be incredibly time-consuming, challenging, and expensive – no question about it – so relying on the experts at pcipolicyportal.com is a smart move. Are you a small business in need of PCI policy documents – then visit pcipolicyportal.com today and immediately download the industry leading policy packets.
From one employee to a few dozen, or more, small businesses are the heart and soul of the U.S. economy, so it's time to start putting in place strict policies, procedures, and processes for ensuring the safety and security of cardholder data for such entities. Turn to the experts today at pcipolicyportal.com by downloading the very best PCI policy templates available anywhere today.