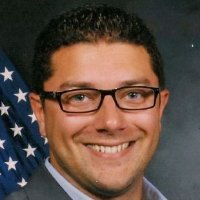 Leon brings the knowledge to establish and deliver true end-to-end marketing.
Fairfield, NJ (PRWEB) March 05, 2015
Smolin, Lupin & Co., P.A. announced today that Leon Grassi will join the team as director, sales and marketing, bringing with him more than a decade of sales, business development and marketing experience across multiple industries, including media, publishing and IT.
Prior to joining Smolin, Grassi spent the last seven years managing marketing and partner relations for a large IT reseller in Northern NJ. In this role, Grassi enabled bottom line growth for the company through a number of strategic marketing initiatives—most notably, the development of a successful social media strategy and the creation and management of an extensive partner network. He also developed a plan that leveraged video content to expand brand reach to new audiences, drive online traffic and strengthen the company's recruiting program.
"Leon brings to us the knowledge to establish and deliver true end-to-end marketing," said Henry Rinder, member Smolin, Lupin & Co. P.A. "Couple that with his extensive experience in both the sales and business development capacities, and you're looking at Leon as a triple threat," he added.
"The Smolin brand has a very strong foundation gained through decades of delivering a high level of service to its clients. My strategy is to provide a fresh approach using social and interactive media to propel growth through an expanded reach to new audiences," said Grassi. "I believe that despite the challenges facing today's marketers, technology has provided us with a tremendous opportunity to reach people on a social level—which has fundamentally changed the game as far as how we communicate and market services," he continued.
Smolin provides accounting, tax, and consulting services to clients across a wide range of industries. With the opening of its two newest divisions, Smolin Wealth Advisors and the Strategic Equity Advisors, and the addition of a sales and marketing director, the firm is well positioned to break into new markets and expand its existing business.
About Smolin, Lupin & Co., P.A.
Since 1947, Smolin, Lupin & Co., P.A. has dedicated itself to developing long-lasting client relationships. The firm provides professional financial and accounting services uniquely designed to meet the needs of each and every client. The firm's panel of wealth advisors and finance professionals include Certified Public Accountants, Certified Financial Planners, Personal Finance Specialists and Registered Investment Advisors. These individuals have the certification, experience and knowledge to manage wealth for both individuals and organizations. Exceptional customer service and client guidance has garnered the firm a designation as one of the NJBIZ Top 20 Public Accounting Firms in New Jersey. Smolin, Lupin & Co., P.A. is an Independent Member of the BDO Alliance USA. For more information, visit http://www.smolin.com, LinkedIn or Twitter @SmolinLupin
At Smolin Lupin…It's all about business…yours ™