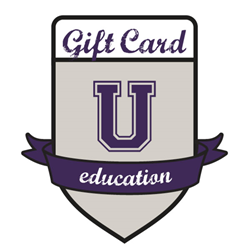 "This is just the very beginning of something wonderful."- Martha Weaver, Gift Card Network Director
Vancouver, WA (PRWEB) February 27, 2015
Gift Card 101 is a series of in-depth articles which provide best practice information and advice to those starting out in the gift card space. It explains the various sales channels, products and processes in detail. The purpose of the information is to educate merchants on best practices to make their programs better, as well as to educate others on the types of challenges and needs that a merchant has. The Gift Card Network is dedicated to the sharing of vital information in the gift card space amongst its members to help their respective programs grow.
Having worked diligently over the past year, the Education Committee is pleased to announce that the first four chapters of it's Gift Card 101 guide are complete and available to our members to view via the Gift Card Network Website.
The newly published Gift Card 101 chapters are:
Gift Card In-Store Merchandising
Gift Card B2B Overview
Gift Card Print Production and Manufacturing
Gift Card Processors Overview
Subjects being created now for release in 2015…..
Third Party Retail
Digital/eGift
Packaging
As Gift Card 101 comes to a close, the Education Committee is considering how to present the content and start to develop Gift Card 202. More to come.
The Gift Card Network would like to thank the members of the Education Committee for their contributions, passion for educating the industry, and deep product insight. The GCN would also like to thank media partner Powerhouse Brands for the copy, design, and production work to pull it all together.
The Gift Card Network Education Committee is made up of the following Industry Professionals:
Chairs:
Jayne Stegemiller - Cracker Barrel Old Country Store
Karen Weikhorst - Cabela's
Matt Davies - Powerhouse Brands
Contributors:
Jackie Graves - Deufol
Ed Shulkin - GiftCard Partners
John Fidalgo - ArjoWiggins
Shelley Hunter - GiftCards.com
Renee Douglas - Vantiv
Matt Hood - Card Compliant
Anne Jetter- GC Incentives
David Hummel - MPS
Rebekka Rea - Innovative Prepaid Solutions
Samantha Goldstein - National Gift Card
Benita White - DineEquity, Inc. (Applebee's & IHOP)
About the Gift Card Network:
The Gift Card Network is a the first gift card-specific marketing and collaboration platform. The network focuses on the identification of vital issues in the gift card industry and empowers its members to address these issues using connection, collaboration, and creativity. Members include any company that has a focus on the gift card industry. Find Everything Gift Card at thegiftcardnetwork.com.