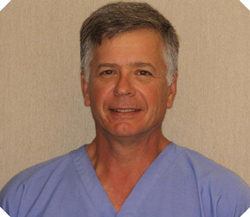 Corpus Christi, TX (PRWEB) February 27, 2015
Dr. Tilman Richards is excited to educate his patients about the new option available in restorative dentistry he now offers with BruxZir™ solid zirconia crowns. The general dentist Corpus-Christi, TX residents have known and trusted since 1984 offers a range of exceptional dental services, including choices of material and style for his patients who need a crown. Dr. Richards explains that the sturdy durability and natural aesthetic appeal of BruxZir™ solid zirconia crowns appeal to many of his patients who have suffered a broken or damaged tooth.
Crowns are an important part of dental treatment. Traditionally made from various materials including gold or other metals as well as ceramic, crowns often wear out faster than natural teeth. Dentists craft a crown to fit securely over a tooth that is damaged or otherwise unstable due to:

Injury
Congenital condition
Fracture from chewing or biting
Decay reaching deep into the tooth
Offering a strong and exceptionally durable alternative to porcelain materials, BruxZir™ solid zirconia is an exciting new option in dental crowns many patients are enjoying for a long lasting and attractive alternative to gold and metal materials.
The dentist Corpus-Christi, TX residents have known for more than three decades understands the reasons his patients come back to him and refer family and friends for dental care as well. With the range of treatment he offers, including restorative and cosmetic dental solutions, Dr. Richards helps his patients look and feel their best, whether they need a new crown, require treatment for gum disease, or have other dental problems. With more than thirty years of experience serving patients, Dr. Richards resolves all kinds of dental issues with an experienced hand and warm heart.
For details on the services available from this caring dentist in Corpus-Christi, TX, residents can visit Dr. Richards on the web at http://www.corpus-christi-dentist.com. Interested individuals are also encouraged to call (361) 238-2373 to schedule a consultation with his office to learn more about the options available with BruxZir™ solid zirconia crowns.
About the Doctor
Tilman Richards, DDS is a general dentist who has provided patients personalized dental care in Corpus Christi, TX since 1984. Dr. Richards graduated with honors from Sam Houston State University with a Bachelor of Science in biology, and he attended Baylor Dental School in Dallas where he received his degree as a doctor of dental surgery. He is also a member of the American Dental Association, Texas Dental Association, and Nueces Valley District Dental Society. Dr. Richards is part of one percent of dental professionals providing the LANAP® FDA cleared laser procedure for gum disease treatment. To learn more about Tilman Richards, DDS and his dental services, visit his website at http://www.corpus-christi-dentist.com and call (361) 238-2373.