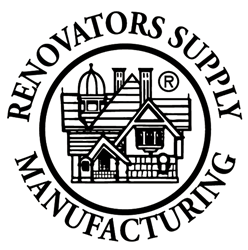 Rensup bathroom corner sinks and corner pedestal sinks meet all ANSI Standards and are ACME compliant.
(PRWEB) February 28, 2015
Celebrating 35 years in the Renovation and Restoration industry, the Renovator's Supply Co. offers a variety of bathroom corner sink styles along with other high-quality bathroom hardware and accessories. Rensup.com offers corner pedestal sinks including the Portsmouth Corner Sink in white and the Sheffield Deluxe Corner Sink in white rose trim, black, bone and more to contractors, retailers, commercial property owners and individual property owners.
When asked about their 35 years providing corner pedestal sinks and other hardware restoration products, a spokesperson offered, "Since the late 70's we have been supplying those searching for quality hardware accessories with products that remain unmatched in the market. Here at The Renovator's Supply, we are proud to offer only the finest bathroom accessories and hardware to our customers. Our collection includes Carved Stone Bathroom sinks, corner basins, and hard to find bathroom corner sinks. Our corner basin styles range from vintage to modern, so everybody's happy and after 35 years, that's how we like it."
Rensup bathroom corner sinks and corner pedestal sinks meet all ANSI Standards and are ACME compliant. Since there is no middleman involved, they are able to offer their customers quality products at an affordable price. They offer videos on their own YouTube channel on how to buy bathroom corner pedestal sinks, bathroom console sinks and chain pull toilets for homeowners and contractors. The Renovator's Supply corner sinks are meticulously manufactured.
About The Renovator's Supply, Inc.
http://www.rensup.com/ [The Renovator's Supply, Inc. __title__ ] manufactures quality bathroom sinks, bathroom toilets, and space-saving corner sinks; pedestal sinks, bathroom child's toilets, brass faucets, chrome faucets, waterfall faucets, specialty faucets, reproduction antique hardware, restoration hardware, renovator's hardware, decorative home accessories, furniture, lighting, and other renovation supplies.
Since 1978, Renovator's Supply has been the #1 trusted source of quality fixtures for renovation and new construction on both residential and commercial projects.
For more information, visit the website http://www.rensup.com/ or call at 413-423-3300
Contact Details
1 River St., Erving Ma, 01344
Phone 1-800-659-2211
Fax: 1-413-423-3800
Facebook - https://www.facebook.com/renovatorssupply/
Twitter - https://twitter.com/2014RenSup/
Google+ - https://plus.google.com/u/0/+Rensup/posts/