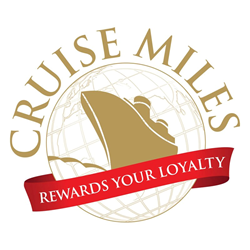 this recent redesign of the website will help even more people discover the Cruise Miles service
UK (PRWEB UK) 1 March 2015
Cruise Miles™, the official cruise rewards programme Reader Offers Ltd, has revealed a new website design that means members can now easily use the service on mobile phones and tablets.
The successful scheme is going from strength to strength and now has over 250,000 members, and this recent redesign of the website will help even more people discover the Cruise Miles service, whatever device they are using.
Previously the Cruise Miles website was easiest to navigate on desktops, but the rising popularity of tablets and smartphones has now seen them adapt their website to ensure that users of these devices can use the service simply.
All visitors to the Cruise Miles website can now find out more about the members' only scheme, register their interest and log in to their account if they have one, regardless of what device they are using. From here they can check their Cruise Miles balance, edit personal details and read Blue Horizons, which is the exclusive Cruise Miles magazine.
Anyone who enquires about or books a cruise through Reader Offers Ltd is automatically registered to earn Cruise Miles, and those who haven't can register now on the site and automatically start their account off with 1,000 free cruise miles.
Cruise Miles is Reader Offers' rewards scheme, where those who book a cruise through Reader Offers Ltd can accrue one Cruise Mile for every pound spent. These miles can then be redeemed through Reader Offers Ltd.
Some members have saved up enough to virtually cover the cost of their cruise, whilst others take the opportunity to use their Cruise Miles to pay for other travel essentials or luxuries, such as flights, car parking, chauffeur transfers, cabin upgrades and hotel stays. To date, Cruise Miles members have redeemed over 280,000,000 Cruise Miles, which equates to over £2.8 million.
On top of this, Cruise Miles members will also still be entitled to the loyalty benefits of the cruise line as if they had booked direct. For instance, those who book a Fred Olsen cruise with Reader Offers Ltd will earn credits towards Fred's Oceans Club, as well as Cruise Miles, which means that Reader Offers customers don't miss out on any of the cruise line loyalty benefits. Other preferred partners include prestigious cruise lines such as Celebrity Cruises, Cunard and Royal Caribbean International.
Find out more here: http://www.cruisemiles.travel/
Follow Cruise Miles on Facebook and YouTube.