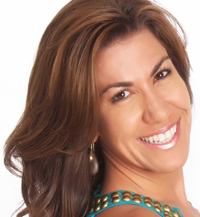 I'm known by many as the Queen of Sales Conversion," Sasevich said. "But sometimes, the best way to sell is to 'unsell'.
San Diego, CA (PRWEB) February 27, 2015
For entrepreneurs who are tired of feeling pushy or salesy during the sales process, Queen of Sales Conversion Lisa Sasevich has good news: a certain type of selling can change the sales dynamic, putting prospects in pursuit of entrepreneurs rather than the other way around!
In her new article, "The Magic of the Unsell," she reveals a tactic for getting prospects to sell themselves.
"I'm known by many as the Queen of Sales Conversion," Sasevich said. "But sometimes, the best way to sell is to 'unsell'.'"
Although entrepreneurs often believe they must pursue a prospect, it's not always the case, Sasevich said. When an entrepreneur notices he is working harder for the sale than the client is, the unsell comes in handy.
Heart-centered entrepreneurs, experts and service professionals who read "The Magic of the Unsell" learn:

Exactly what to say and do to transform the energy of a sales conversation.
The realization prospects often make when entrepreneurs use the unsell – and how this leads them into selling themselves.
Why the unsell works to get prospects to pursue the entrepreneur or opportunity.
And more.
Using the unsell gives both the entrepreneur and the prospect some space to get into agreement with how an offer can transform the prospect's life (and how the prospect is talking himself out of that transformation).
"Most of the time, they'll get back on track with selling themselves," Sasevich said.
Read Sasevich's "The Magic of the Unsell" here: http://theinvisibleclose.com/articles/the-magic-of-the-unsell/
Recently honored as one of America's Top Women Mentoring Leaders by WoW magazine, Lisa Sasevich, "The Queen of Sales Conversion," teaches experts who are making a difference how to get their message out and enjoy massive results, without being "salesy."
Recognized sales expert by Success Magazine, and as one of America's fastest growing independently owned companies for two consecutive years by Inc. Magazine, Lisa delivers high-impact sales-closing strategies for turbo-charging entrepreneurs and small business owners to great profits. According to best-selling author Brian Tracy, "Lisa Sasevich is one of the greatest discoveries in America today!"
After 25 years of winning top sales awards and training senior executives at companies like Pfizer and Hewlett-Packard, she left corporate America and put her skills to test as an entrepreneur. And in just a few short years, Lisa created a multi-million-dollar home-based business with 2 toddlers in tow. Lisa is the undisputed expert on how to make BIG money doing what you love.
For more information about Sasevich and The Invisible Close, visit http://www.LisaSasevich.com