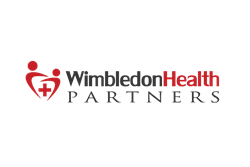 The testing that is being performed by Wimbledon Health Partners gives us the clinical information to make judgment calls on each athlete during the course of competition.
Boca Raton, FL (PRWEB) February 27, 2015
Wimbledon Health Partners, an on-site diagnostic testing company that provides vascular, echocardiogram and NCV testing with state-of-the-art on-location testing procedures, is proud to be the preferred diagnostic testing provider for young athletes at Georgia College & State University, a coeducational public liberal arts university in Milledgeville, Georgia.
The diagnostic tests performed by the Wimbledon U collegiate division, include a non-invasive vascular ultrasound and echocardiogram, testing for underlying symptoms of Marfan syndrome and sudden cardiac arrest – the leading cause of death among young athletes. The tests also eliminate false positives that can deem athletes ineligible to play.
On-site diagnostic testing is convenient for athletes at Georgia College because appointments are booked around class and training schedules, and testing is performed in familiar surroundings – minimizing stress and anxiety. Most importantly, athletes (and their coaches) know exactly where they stand health-wise, getting back in the game healthy and ready to compete.
"The testing that is being performed by Wimbledon Health Partners gives us the clinical information to make judgment calls on each athlete during the course of competition. Oftentimes, our athletic trainers are forced to make on-the-spot decisions to determine if an athlete is experiencing dehydration or a cardiac event, which can mimic each other. With Wimbledon U, we have been able to establish a medical baseline on our student athletes," commented Paul Higgs, Head Athletic Trainer.
Current NCAA guidelines require CPR, first aid and automated external defibrillator training for coaches, and recommend athletes be tested for cardiovascular health. The primary purpose of pre-participation testing is to identify athletes affected by unsuspected cardiovascular diseases and to prevent sudden cardiac death (SCD) during sports by appropriate interventions. The American College of Cardiology (ACC) states that the ultimate goal of athletic testing is the detection of silent cardiovascular abnormalities that can lead to SCD. Wimbledon U has expanded their reach to additional NCAA universities across the country and are quickly becoming the provider of choice. For more information, or to learn how to become a national Collegiate Affiliate with Wimbledon U, please call (855) 200-8262 or visit http://www.dxtesting.com/collegiate-testing.
About Wimbledon Health Partners:
Wimbledon Health Partners was formed in response to the demand to attain on-site diagnostic testing capabilities for circulatory conditions that can be detected through the use of vascular ultrasound and echocardiography. Furthering our capabilities, nerve conduction velocity testing (NCV) is also utilized to support diagnosis of nerve involvement and manage risk. The company also reinforces its mission of promoting early testing through its collegiate testing division, Wimbledon U, specifically focusing on underlying symptoms related to arterial diseases to help minimize death among young athletes. Wimbledon Health Partners is an innovative cooperative marketing and practice-enhancement program that provides physicians with the educational, compliance, and marketing tools necessary to provide quality, state-of-the-art, in-office testing procedures. For more information go to http://www.dxtesting.com or call (855) 200-8262.