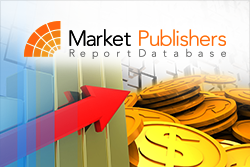 London, UK (PRWEB) February 27, 2015
Canada is the major source of tourists to the United States, comprising just under 32.5% of the total international visitor arrivals as of 2013. Around 23.5 million Chinese tourists visited the USA in 2013.
Canadian visitors travelling to the USA spent USD 23.5 billion in 2013, with the country's share of the USA's total outbound expenditure reaching just over 13,5%.
The UK travelers' share of Spain's overall inbound tourism spending was estimated at close to 20%, equaling to the amount of USD 16 billion as of 2013.
Germany is the biggest source of tourists to France, making up 15.5% of the overall international arrivals in 2013, amounting to 13 million tourists.
New research report "Top 10 Inbound Tourism Markets, Trips and Spending per Country To 2018" developed by The Travel and Tourism Intelligence Center (the TTIC) is now available at MarketPublishers.com.
Report Details:
Title: Top 10 Inbound Tourism Markets, Trips and Spending per Country To 2018
Published: February, 2015
Pages: 70
Price: US$ 3,450.00
http://marketpublishers.com/report/services/travel-leisure/top-10-inbound-tourism-markets-trips-n-spending-per-country-to-2018.html
The research publication provides comprehensive, unbiased information on the 10 leading inbound tourism markets from pole to pole. The report analyses market data and provides a deeper understanding of dynamic tourism flows and tourist expenditures. The study offers historical and forecast tourist volumes across the top 10 global inbound tourism markets, includes a granular analysis of tourist expenditure patterns in these markets like average spending per trip. Each tourism marketplace is further evaluated including exhaustive data for major source countries. The report presents a detailed market classification covering tourist flows, tourist expenditure and average spend per trip.
Report Benefits:

In-depth analysis of historical (2009-2014) and forecast (2015-2018) market data pertaining to the 10 major inbound tourism markets.
Valuable information and unbiased data on the key tourism source countries.
Deep insights into the granular market classification across key categories.
Comprehensive analysis of the patterns of expenditure on various tourist products.
Extensive examination of the tourist volumes in the leading inbound tourism markets.
More new research reports by the publisher can be found at the TTIC page.