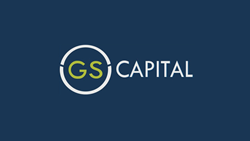 San Diego, CA (PRWEB) March 04, 2015
OGS Capital has developed an extensive network of angel investors, venture capitalists, private equity funds, and corporate strategic investors who are interested in investing in entrepreneurial enterprises.
As the economy continues to strengthen, entrepreneurship is growing at a rapid rate, creating a need for capital for seed or startup money, or for existing business growth. OGS Capital is pleased to announce it has developed an even larger network of private and corporate investors ready to invest in entrepreneurs with innovative business ideas and solid business plans. Recent reports on 2014 statistics show all types of investors remain active, including strategic investors, private equity funds, angel investors, and venture capitalists, supporting the experience of OGS Capital as it breaks the $1.5 billion mark in capital raising for startups and SMEs.
"Software was the largest investment category in 2013 and 2014 and that trend is expected to continue in 2015," says Alex Silensky, Founder and CEO of OGS Capital, "Other major industries of high investor interest include health care and medical devices, retail, biotech, IT services, and energy." Making a good match between the entrepreneur and investor is a strategically sound approach for successfully getting needed capital. The following quoted statistics are for the U.S., but investors are funding businesses around the world.

"It is important that the business plan specifically address investor requirements," says Alex Silensky, Founder and CEO of OGS Capital, "The angel investor is investing in the entrepreneur's capabilities and credibility first and then the accurate valuation of what it will take to turn an idea into a rapid-growth business. Venture capitalists strongly consider the potential for developing a large market and whether there is a strong management team. Private equity investors will look closely at liquidity, cash flow, the potential for growth, and how performance can be improved through improvements made with funding. Strategic investors are highly interested in the targeted market because they are hoping to gain strategic benefits from the investments."
OGS Capital can provide expert assistance with developing a customized business plan that serves as a road map for success and is attractive to the type of investors most likely to fund the business. Consultants have wide industry experience and access to a growing network of investor contacts. Each unique business plan addresses entrepreneurial needs and investor requirements. OGS Capital has offices in the United States, the United Kingdom, and Australia and has successfully served clients from more than 30 countries.
For more information or to submit an online contact form, please visit https://www.ogscapital.com/.